Sony Buys Jason Sudeikis Comedy 'A Good Old Fashioned Orgy'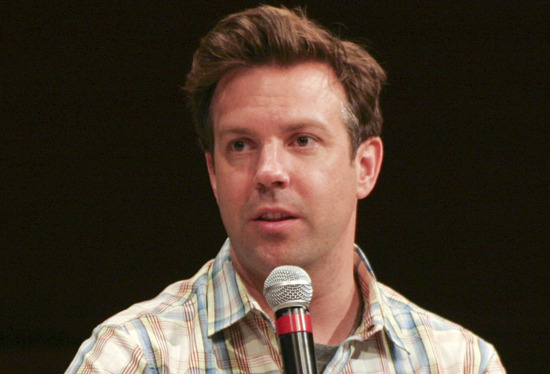 The European Film Market is getting underway tomorrow in Berlin, and a big pre-emptive buy has been made by Sony Pictures Worldwide Acquisitions, which partnered with Samuel Goldwyn Films to grab US rights for a Jason Sudeikis comedy called A Good Old Fashioned Orgy.
The film, written and directed by Pete Huyck and Alex Gregory, boasts a great collection of comic talent: Jason Sudeikis, Tyler Labine, Leslie Bibb, Will Forte, Lucy Punch, Lake Bell, Michelle Borth, Martin Starr, Nick Kroll, Lindsay Sloane and David Koechner.
And, yeah, the plot actually involves an orgy. It follows "a close group of 30-somethings who spend every summer weekend throwing elaborate theme parties at their friend Eric's (Sudeikis) family home in the Hamptons.  When Eric's dad decides to sell off their summer playground, the friends agree there is only one way to have the biggest and brashest send off party, a good old fashioned orgy."
I can only imagine how messed-up that's going to get when all those old friends start shedding their clothes. As long as Starr and Koechner keep their pants on, everything should be fine. Which means they've got to be the ones to get their pants off.
Expect to see the film in late summer of this year, which suggests the companies have a good amount of confidence in its comic potential. [THR]