Michael Cera Learning Spanish For Sebastian Silva's Next Film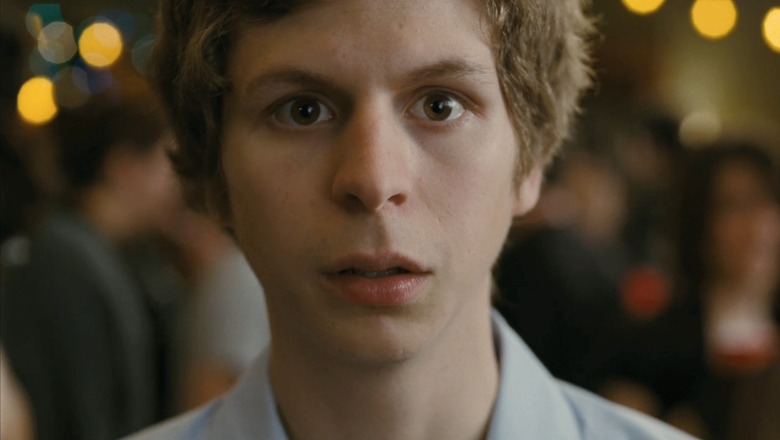 People who complain that Michael Cera always plays the same character haven't seen his last two films. In Miguel Arteta's Youth in Revolt, Cera played a dual role that included an evil, uber-confident a**hole named Francois Dillinger an in Edgar Wright's Scott Pilgrim vs. The World, Cera was a legitimate bad-ass, literally fighting for the girl he loved. While both roles toy with Cera's quiet, everyman appeal, he's obviously trying be more expansive with each movie. Case in point, he's currently learning Spanish to star in the next film by indie-darling Sebastian Silva. Read more after the break.
In an interview with The Playlist, Miguel Artera, who is promoting his latest film Cedar Rapids, said the following of his Youth in Revolt star.
[Cera's] gonna do a movie with [Silva] in Chile. He's spending five hours a day learning Spanish. He follows his own heart.
Silva is best known for The Maid, which won the World Cinema Dramatic award at the 2009 Sundance Film Festival. It's about a maid who finally breaks out of her shell after working in the same house for 20 years. He was back at Sundance this year with Old Cats, a black comedy about a druggie daughter who tries to scam her shut-in parents. It didn't get picked up, probably because the title brings to mind the awful Robin Williams/John Travolta film, but the reviews were mixed to positive.
Though neither Youth in Revolt or Scott Pilgrim vs. The World were box office smashes, Cera is still recognizable enough that he can surely get any kind of comedic, big budget Hollywood role he was interested in. It's kind of humbling to think that instead of going that route, he's teaming up with a budding talent and trying something completely different. A Spanish speaking Cera movie? We're there for sure.