Will Paul Verhoeven Direct Halle Berry In 'The Student'?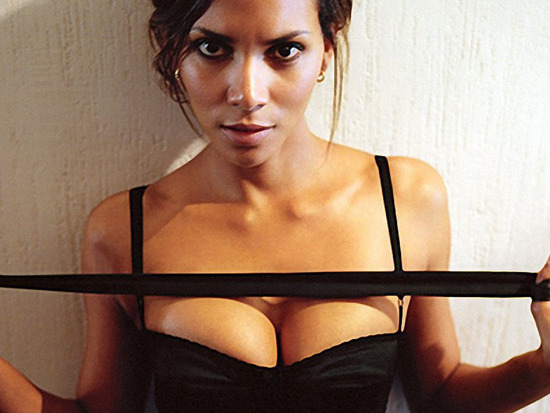 Paul Verhoeven hasn't directed a film since the very good 2006 release Black Book. There are films he wants to make or has flirted with: a Thomas Crown Affair sequel; The Hidden Force; Eternal; a video game adaptation; and a film called The Surrogate.
The last film had Halle Berry attached, but seems to be dead. However, there is a report that the director and actress are moving on to a new project, The Student.
Badass Digest says the film is written by Wendy Diane Miller, and that it " is a sexual thriller about a 19 year old kid who takes up a summer internship... and then takes up with his boss' wife. Things start to get dangerous from there." Halle Berry would play Miranda, aka the boss' wife.
It is so easy to see the director working well with this sort of material, and while Halle Berry doesn't inspire the most confidence, I have faith in Verhoeven. But at this point I won't believe he's actually directing anything until cameras are rolling. There have been too many announcements and stalled projects. I just (choke!) can't allow myself to be hurt again!
And, really, how much more awesome would it be to see him make The Hidden Force, which is written by Verhoeven's frequent Dutch writing collaborator Gerard Soeteman (who last worked with him on Black Book), and based on the Louis Couperus-written Dutch novel De stille kracht. The director said,
[It's about] rebellion against colonial rule, the emergence of fundamentalist Islam, the behavior between people, adultery and psychic powers. It is a story about things that we do not understand but it does happen.
Adultery, religion and psychic powers? Now that's a Paul Verhoeven film!