John Turturro Joins 'Cars 2', New Characters Unveiled: Uncle Topolino, Mama Topolino And Francesco Bernoulli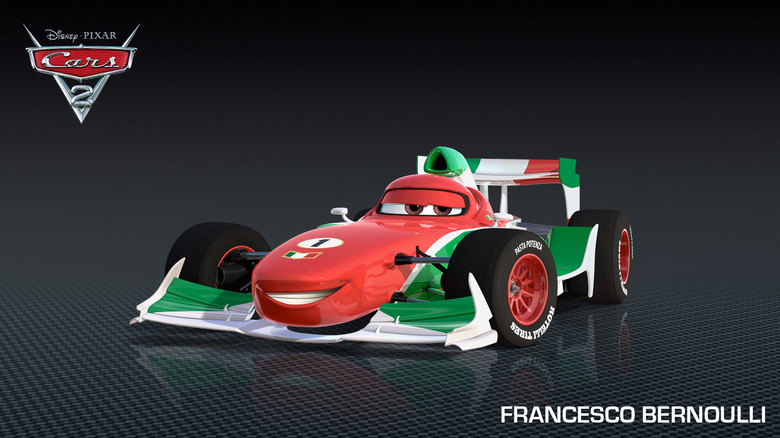 Disney has revealed three new characters who will appear in Pixar's Cars 2: Uncle Topolino, Mama Topolino and Francesco Bernoulli. Hit the jump to see super high resolution images, official character bios, and a 360-degree animated turnaround video.
We have learned a bit of information that Disney has yet to announce — Francesco Bernoulli is set to be voiced by John Turturro.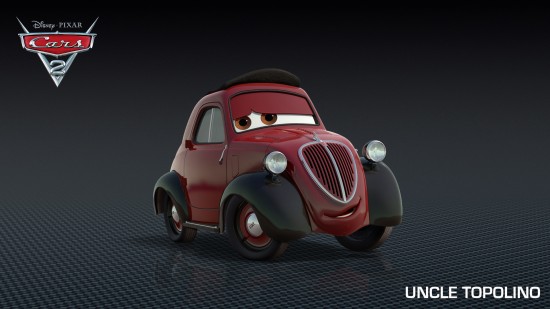 Uncle Topolino (voice of Franco Nero)
In the small village of Santa Ruotina, near Porto Corsa, Italy, Luigi's favorite uncle, Uncle Topolino, resides with his beloved wife, Mama Topolino. Uncle Topolino is the owner of the village's tire shop, where he taught Luigi and Guido everything they know, though Uncle Topolino is full of sage advice about more than just tires.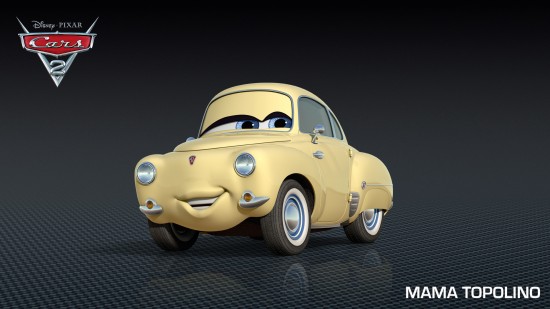 Mama Topolino (voice of Vanessa Redgrave)
To all who know her, Luigi's aunt, Mama Topolino, is a masterful cook with the best fuel in the village of Santa Ruotina, near Porto Corsa, Italy. Though she has a loving, but fiery relationship with her husband, Uncle Topolino, she shows her love and generosity for both family and friends by feeding everyone her renowned delizioso fuel.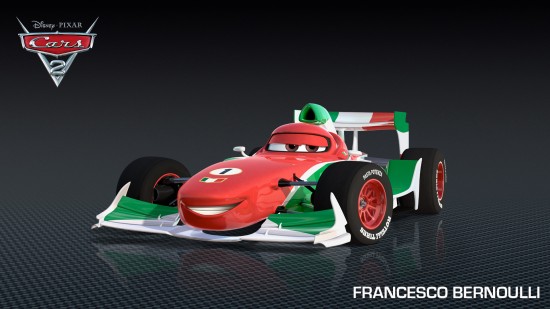 Francesco Bernoulli (voiced by John Turturro)
Francesco Bernoulli grew up in the shadow of the famous Monza race course in Italy where he and his friends would sneak onto the track and race the famous Pista di Alta Velocita bank turn. He was an instant winner on the amateur circuit and soon became an international Formula Racer champion. The ladies love Francesco's open wheels, youngsters look up to his winning spirit and fellow racers envy his speed. But Francesco's biggest fan is Francesco himself, as evidenced by his racing number. As the most famous race car in Europe, #1 Francesco is a favorite to win the World Grand Prix, which also makes him Lightning McQueen's chief rival.