'Win Win' Director Tom McCarthy To Write 'Million Dollar Arm'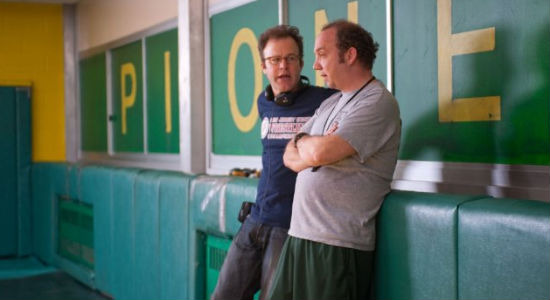 Anyone who loves entertainment dreams of having an IMDB page as varied and strong as Tom McCarthy's. Not only is he a successful actor who has enjoyed roles on respected shows like The Wire and Boston Public, he's appeared in blockbuster films like Meet the Parents and 2012, he's a talented writer (with three films and a story credit on Up) and an awesome director (his upcoming third film, Win Win, was one of our favorites of the Sundance Film Festival). Next up, McCarthy will take those prolific skills to the baseball diamond as he's been hired to write Million Dollar Arm for Disney, based on the story of sports agent J.B. Bernstein who found two professional pitchers through an Indian reality TV show. Read more about the story and the deal after the jump.
The Hollywood Reporter first reported McCarthy's deal to write the screenplay, which is part of Disney's pledge to round out their very expensive production schedule (TRON: Legacy, Pirates of the Caribbean: On Stranger Tides) with smaller films, like this and Secretariat. There's no word if McCarthy is being considered as a director, though they'd be fools not to after seeing how well he balanced character and sports with Win Win.
The story of Million Dollar Arm is tailor fit for a movie. Bernstein was watching cricket and noticed that the throwing motion wasn't that different from baseball. He started a reality show called Million Dollar Arm in 2008 to find the next great pitching talent and out of 40,000 contestants, the two finalists were Rinku Singh and Dinesh Patel. The pair learned English through America action movies and rap music and ended up as the first two athletes from India to sign with Major League Baseball. Here's the story from ABC News:
It sounds like the classic Disney story with plenty of room for humor and heart. Sort of Slumdog Millionaire meets The Rookie. Not to get too obvious, but McCarthy is probably going to knock this one out of the park. What do you think?