Comic Book Movie Bits: Nathan Fillion Is The 'Green Lantern,' Zack Snyder's Favorite 'Superman' And Kevin Feige Talks 'The Avengers'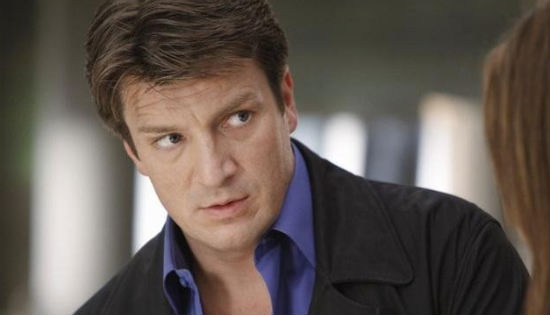 No need to scream the geeky battle cry of "Nathan Fillion!" in this casting story, the star of Castle and Firefly already has the job. Fillion has been cast as Hal Jordan, aka the Green Lantern, in the latest film version of the DC Comics superhero. The film comes out this June, but it's not the Martin Campbell/Ryan Reynolds live action film. Fillion instead will lend his voice to Green Lantern: Emerald Knights, a direct to video film by Warner Brothers Animation that will also feature the voices of Elizabeth Moss (Mad Men) Jason Isaacs (Harry Potter) Henry Rollins and Roddy Piper.
After the jump, read more about that project as well as who Zack Snyder's favorite Superman artists are, possibly hinting at what we might see in his film, as well as a few quotes from Marvel main man Kevin Feige about The Avengers.
Starting with Green Lantern: Emerald Knights, the film will be released on Blu-ray June 7 and features Fillion in a "series of vignettes about the Green Lantern Corps, an intergalactic police force" according to TV Guide, who exclusively broke the news. "I was always reading the comic books, I was always a spectator," Fillion told TV Guide . "Now I feel like I own a little piece of Green Lantern."
Staying in the DC Universe, while Zack Snyder has yet to really open up about his Superman reboot, he did talk to the Los Angeles Times about his favorite artistic representation of the character and, in doing so, might have offered up a few hints as to what we can expect when the character once again hits the big screen. Out of all the men who have ever penciled the Man of Steel, Snyder's two favorites are Jim Lee and Curt Swan.
In talking about Swan, Snyder referenced an image of a U.S. Postal Stamp with his work on it. You can check out the image here.
It's funny, I have that stamp image — it's him tearing open his jacket. Its got a retro vibe to it, it's cool. That's the background on my iPad. It's Curt Swan and the way he draws that jawline, it is like Mt. Rushmore, totally, or like The Incredibles. Swan is really good.
And here's what Snyder has to say about Jim Lee's Superman:
My taste level goes to the more, I guess, muscular Superman. The bigger, more muscular Superman, the way Jim draws him. Those tend to be the artists I like in comics. So Jim's Superman, for sure.  That's not to say that's how the movie will be, of course, but as far as the comics. It's an interesting thing to think about though. There have just been so many incarnations and so many great ones. As a fan you don't really to have to pick, you can enjoy them all.
Nice of him to cover his tracks in that statement as well.
Finally, transitioning to another big budget superhero film that's a few years away, Kevin Feige spoke to a French website called Cine-Heroes about all things Marvel and while some of the information is lost in translation, here's what he had to say about The Avengers:
We have a first draft, which is probably the best we've ever had at Marvel. We will continue to sharpen up shooting, but we can say that the foundations are strong. We wanted to avoid the danger that the film looks like Iron Man 3 or Captain America 2, and Joss has really managed to conceive as to the origin of the Avengers, the first of a new saga that everyone can enjoy without seeing the other Marvel films.
Love that he references those two post Avengers sequels. You can read more of his quotes by heading over to Cine-Heroes.
To recap, Nathan Fillion as the Green Lantern, Snyder's Superman or Feige's Avengers update. Which is the most exciting?