'Oranges And Sunshine' Trailer, Starring Emily Watson And Hugo Weaving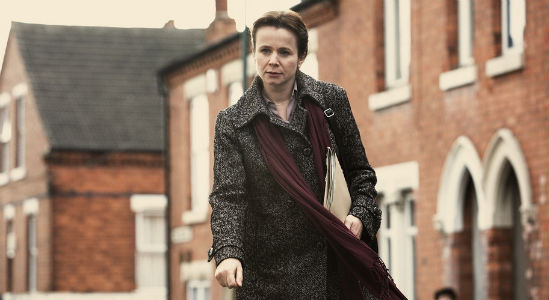 While it has yet to be picked up for U.S. distribution, Oranges and Sunshine is opening in the United Kingdom in April and has already played a few festivals to generally positive reviews. It stars Emily Watson in the true story of a social worker who discovers that tens of thousands of children in the United Kingdom were forced to migrate away from their families and then struggles trying to reunite the broken families. Directed by Jim Loach, first time director son of Ken Loach, Oranges and Sunshine also stars Hugo Weaving and David Wenham both of The Lord of the Rings trilogy. Watch the trailer for this tear jerker and read the official plot description after the jump.
Thanks to The Guardian, with a heads up from Rope of Silicon and The Playlist, for the trailer. I think after you watch it you'll agree this movie looks pretty incredible and I hope we get to see it – through tear filled eyes – soon.
Here's the short version of the official plot description thanks to the official site.
Oranges & Sunshine tells the story of Margaret Humphreys, a social worker from Nottingham, who uncovered one of the most significant social scandals in recent times: the organized deportation of children in care from the United Kingdom to Australia. Almost single-handedly, against overwhelming odds and with little regard for her own well-being, Margaret reunited thousands of families, brought authorities to account and worldwide attention to an extraordinary miscarriage of justice.
I'm a huge fan of films where you learn something from history that you had no idea about and Oranges and Sunshine fits that bill. It almost seems unbelievable that a government would knowingly separate children from their parents but instead of reading up on it, I'd kind of rather watch the movie unspoiled to see how it all plays out. What do you think? Are you intrigued by this film?