Geek Deal: $28.48 For Both Tangled/Beauty And The Beast Blu-ray/DVD Combos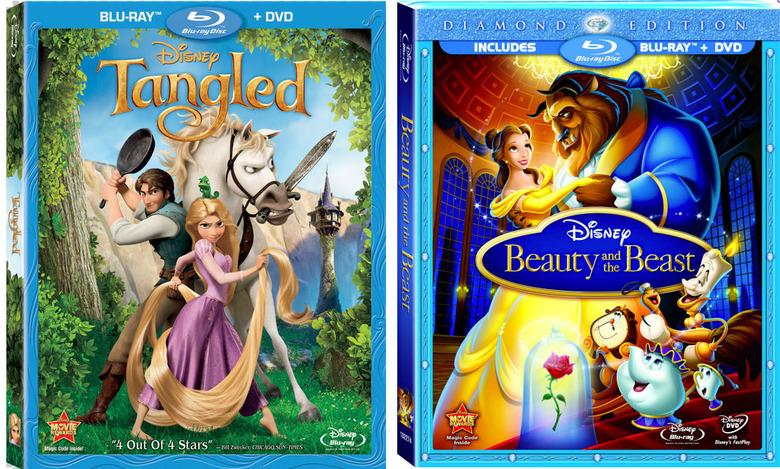 We may receive a commission on purchases made from links.
Amazon is offering a huge discount when you pre-order the Tangled Two-Disc Blu-ray/DVD Combo with the Beauty and the Beast Three-Disc Diamond Edition Blu-ray/DVD Combo. After you add both items, an extra discount will be deducted in your cart. The combo deal comes out to just $28.48, almost 65% off the $80 msrp. If you've ever bought Disney on Blu-ray, then you know how big of a deal that really is. Tangled will be released on March 29th, 2011.