Warner Bros. Developing New Dracula Film, 'Harker,' With 'Orphan' Director Jaume Collet-Serra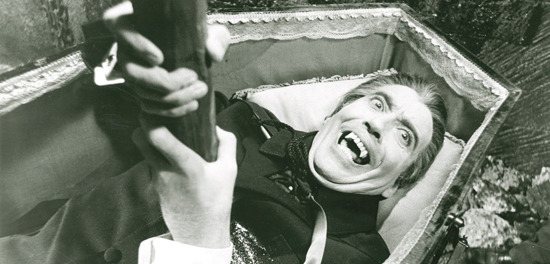 On Friday there was word that Orphan and Unknown director Jaume Collet-Serra would be developing a new Dracula film with Leonardo DiCaprio's company Appian Way. The basis is a spec script by Lee Shipman and Brian McGreevy called Bram Stoker's Dracula Project. Or, it was using that name. Now the film is going under the name Harker, and new details reveal it to be what sounds like an action-oriented take on the old story.
Badass Digest had the first report, and now Deadline fills in a few details. The latter says that Warner Bros. is about to pick up the project and that the script "focuses on Jonathan Harker as the Scotland Yard detective who is tracking Dracula, and the script sets up the sleuth as a potential new franchise character."
Oh, boy. Thanks, Sherlock Holmes. But we can't blame Holmes for this, or not entirely. Sherlock Holmes was more faithful to the original stories than this sounds like it will be — Harker sounds about as close to Bram Stoker's original text as, say, From Hell was to the comic. Which isn't to say it'll be bad — the Shipman/McGreevy team is becoming popular in Hollywood, though whether that is because their work is great, or because their work is very salable, I don't know.
And, hell, we've had a few somewhat faithful adaptations of Stoker and no shortage of movies that take great liberties. (See Dracula Has Risen From the Grave, pictured above.) One more won't matter, and if these writers are as good as some people say they are, it could work.