'The Music Never Stopped' Trailer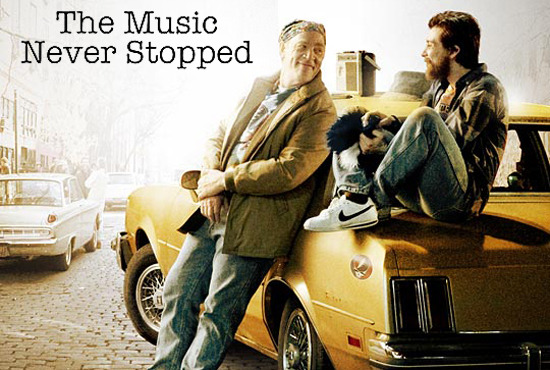 One of the films at Sundance was The Music Never Stopped, which boasts a rare leading performance from beloved character actor J.K. Simmons. The story is based on a case documented by Oliver Sacks in the story The Last Hippie (published in An Anthropologist on Mars) in which a man suffers a massive brain tumor that prevents him from remembering anything that took place after the '60s. J.K. Simmons plays the father of the man (Lou Taylor Pucci) and the film chronicles their ongoing rehabilitation through music.
The trailer gets the basic idea across pretty well — music is the key to the patient's memories and identity. But it also gets across the idea that, realized on screen, this could be pretty sappy stuff. (And I hope you like The Grateful Dead, because there's a bunch of their music in the film.) Reviews weren't all that great out of Sundance, but how can you resist a big performance from J.K. Simmons?
The Music Never Stopped hits theaters March 4th, 2011 thanks to Roadside Attractions.