Disney Animator Robb Pratt's 'Superman Classic' Short Film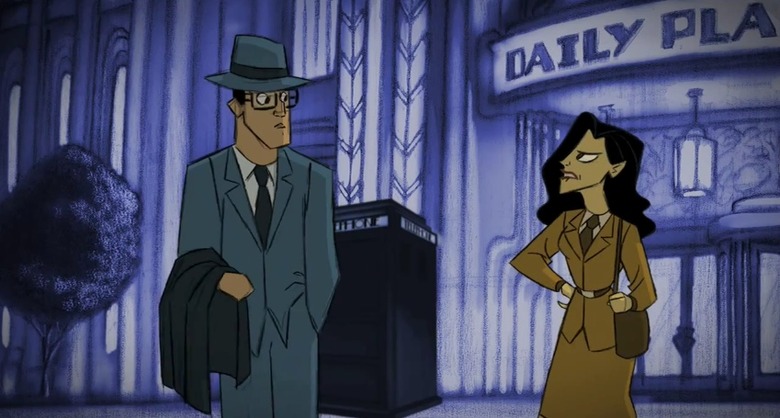 Disney animator Robb Pratt has created a short hand-drawn animated Superman fan film which features a 1950's-like sci-fi take with Superman battling a huge robot who is destroying Metropolis. Without credits, the short is under one-minute in length, but still a stunning achievement considering Pratt produced, directed and storyboarded the idea himself, and animated the film with two others. The short is based on classical elements from early in the character's history — Pratt references the architectural work of Hugh Ferriss, and incorporates Mischa Bakaleinikoff's music from the Superman live-action serial.
Pratt worked on animated features like Tarzan, Hercules, Pocahontas, Fantasia 2000 and television series like Kick Buttowski, Kim Possible, Danny Phantom, Mickey Mouse Clubhouse, and The Replacements.  Clark Kent/Superman is voiced by John Newton, who atarred as a young Clark Kent in the late 1980's television series The Adventures of Superboy.
While Zack Snyder's Superman movie is reported to be a contemporary adaptation, I always thought it would've be interesting to see a period 1930's-1940's set piece (although that will likely never happen). Watch the animated short film embedded after the jump.
via: cartoonbrew