Cobie Smulders In Final Negotiations For 'The Avengers' [Update]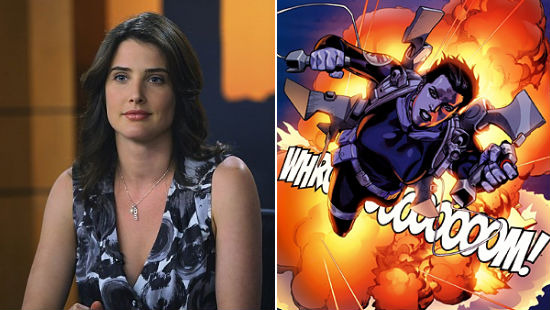 Update (from Peter Sciretta): The Hollywood Reporter has word that Smulders is in "final negotiations" to take on the role, a deal which has options for a number of future Marvel movie appearances. The Avengers is scheduled to start shooting in late April 2011.
It's looking more and more likely that Nick Fury's S.H.I.E.L.D. assistant in Joss Whedon's The Avengers is going to be played by Cobie Smulders. Smulders, who currently starts on CBS's How I Met Your Mother, was one of several actresses who reportedly had to read along side Samuel L. Jackson for the role as Maria Hill. And while most of us thought Morena Baccarin, who previously worked with Whedon on Firefly, might have a leg up, Deadline is reporting Smulders emerged as the front runner. Read more after the jump.
In the Deadline story, they report that Whedon was very familiar with Smulders because when he was attempting to put together a Wonder Woman movie, she was among the actresses he was considering for the female superhero.
Hill has a long and interesting history in the Marvel universe. She's been an agent of S.H.I.E.L.D., a director of S.H.I.E.L.D., a major player in the Civil War story line and much more. It's unclear where she'll fit into The Avengers but an educated guess would be that the story takes places slightly earlier in the character's career and mostly puts her in the mix so Marvel can make her increasingly important over the course of multiple movies. That's why whomever gets the role will have to sign a huge contract that includes upwards of nine movies.
Having never watched one episode of How I Met Your Mother (though I did enjoy Josh Radnor's happythankyoumoreplease, am a fan of Jason Segel, Alyson Hannigan and Neil Patrick Harris, so I should probably give it a shot) I'll leave this up to fans of the show and the comic books. Is Smulders right for a spot in The Avengers as Maria Hill? Will she be able to hold her own against Samuel L. Jackson's Nick Fury or Chris Evans's Captain America?