Jeff Bridges Reportedly Takes Role In 'The Seventh Son,' Formerly 'The Last Apprentice'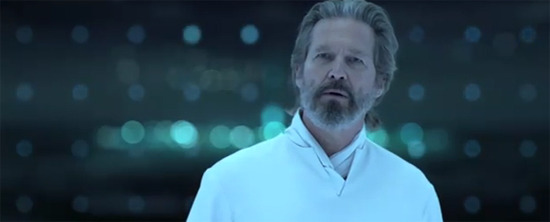 Just the other day we talked about the fact that Alex Pettyfer, Jennifer Lawrence and Jeff Bridges might take roles in The Last Apprentice, based on the novel series of the same name by Joseph Delaney. (They're known as The Wardstone Chronicles in the UK.)  Well, the film has been renamed The Seventh Son, and it looks as if Jeff Bridges is the first to formally take the plunge.
JustJared says the other two actors still have offers out, and with Jeff Bridges signed I wonder how that will sway the negotiations.
To recap from Adam's report earlier this week, here's the synopsis of the first book in the series, called The Spook's Apprentice:
For years, the local Spook has been keeping the County safe from evil. Now his time is coming to an end, but who will take over? Many apprentices have tried... Some floundered, some fled, some failed to stay alive. Just one boy is left. Thomas Ward. He is the last hope. But does he stand a chance against Mother Malkin, the most dangerous witch in the County?
Alex Pettyfer would be the title character, Thomas Ward, with Jennifer Lawrence playing a suspected witch. Jeff Bridges is the Spook — that is, the elder exorcist who trains Ward in the ways of repelling evil. The novels are based in part on the old folklore idea that the seventh son of a seventh son would possess supernatural powers, usually clairvoyance or the ability to heal others. (The core idea has been exploited over and over, often in music, inspiring people from Willie Dixon to Iron Maiden. If there are some big styrofoam ice floes used in these sets, a la Maiden's '88 tour for this record, I'll have a little moment of joy.)
Attached to direct the film is Sergey Bodrov, the Russian filmmaker behind Mongol: The Rise of Genghis Khan.