'Rango' Super Bowl Commercial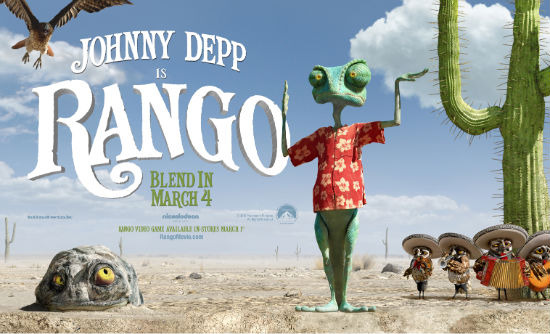 Paramount must really think they have something special on their hands with Rango, Gore Verbinski's first animated film featuring the voices of Johnny Depp, Isla Fisher, Abigail Breslin, Bill Nighy, Stephen Root, Ray Winstone, Beth Grant, Ned Beatty, Harry Dean Stanton and Alfred Molina. The film, about a chameleon who fancies himself a hero in a wild-west town that is not hero friendly, is about to get hundreds of millions of impressions when it runs a commercial during the Super Bowl on Sunday. But you don't have to wait that long. Check it out after the jump.
You can watch the commercial in HD over at Apple, or just check out the embed below.
I think that commercial does the job. The explosions and "more explosions" joke is going to a lot of laughs and plenty of kids are going to watch to see what happens next.