Naomi Watts May Be Werner Herzog's 'Queen Of The Desert'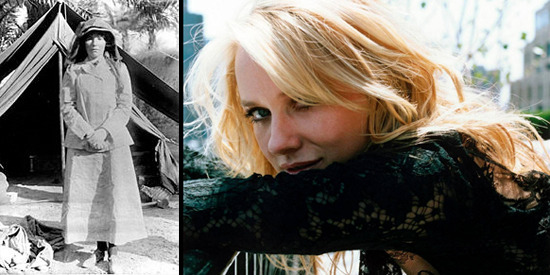 I would think that just about any actor would be quick to answer the call to work if the person on the was Werner Herzog. Looks like Naomi Watts is the latest to get the call, and the film Mr. Herzog reportedly has in mind is no small thing. It is called Queen of the Desert, and Naomi Watts would play Gertrude Bell in a film that could easily become a companion piece to Lawrence of Arabia.
Last year, the director referenced the film, which he originally started talking about a couple years ago. Without dropping the title or specific subject he said "I have written a screenplay now for a big epic, which certainly will not use 3D... We're in the first phase, but it's a big epic film set in the desert and I've also started another film in Texas, in a maximum security prison."
Some at the time surmised that the desert epic would be the Gertrude Bell story, and it looks like that's the case. She's a great subject, too: a writer, traveler, political officer, administrator, and archaeologist who explored, mapped, and became highly influential to British imperial policy-making in the middle east. She was a contemporary and colleague of T.E Lawrence, the subject of Lawrence of Arabia, and was part of the imperial colonialist effort that, for better or worse, established what became the modern states of Jordan and Iraq.
Werner Herzog isn't exactly your typical establishment-supporting mythmaker, so I'm very curious to see what he's doing here. The title certainly suggests that the film is an approving look at Gertrude Bell and her work, and Naomi Watts is a strong casting choice. Can't wait to see how this develops. [Vulture]