Eva Green Cast In 'Dark Shadows'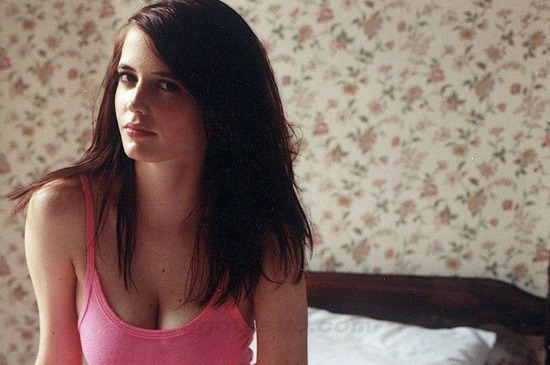 Casting is starting to heat up for Dark Shadows, a project it feels like we've been hearing about for a very long time now. The movie will be yet another pairing between director Tim Burton and star Johnny Depp. In this cast the latter will play vampire Barnabas Collins in a big-screen revival of the '60s supernatural soap opera.
We've heard other possible casting in the past 24 hours, like Jackie Earle Haley and Bella Heathcote, and now Eva Green has been cast opposite Johnny Depp as a sort of romantic interest who ends up being an enemy.
Deadline says the actress will be Angelique, aka the witch who turned Barnabas Collins into a vampire at the end of the 18th century. Here's a bit of history on the relationship between her character and Barnabas Collins — note that this is essentially backstory for both characters, though we'll probably see some of this play out in Tim Burton's film.
In 1795, Barnabas intended to marry an heiress from Martinique named Josette du Pres, although he'd also had a one night stand with Angelique Bouchard, Josette's maidservant. Upon Angelique's arrival in Collinsport for the wedding, Barnabas was determined not to resume his affair. Spurned, Angelique, a practitioner of witchcraft, used a number of spells to manipulate Barnabas and family, culminating in his agreement to marry her. When Barnabas discovered Angelique's duplicity, he shot her. With what she believed to be her dying words, she took revenge on Barnabas by summoning a vampire bat from hell to attack him. Barnabas fell extremely ill and died. Angelique survived and attempted to rescind the curse, but was unsuccessful. Shortly thereafter, Barnabas rose as a vampire. He immediately strangled Angelique to death, the only witness to his rising from his coffin.
Of course, being a soap opera, that's far from the end of Angelique. While I don't find this to be the most exciting film prospect for any of the actors involved, Eva Green should be great casting for the role. Helps elevate my interest in the movie a little bit, and I expect it will do the same for others, too.