Page 2: James Cameron, Labyrinth, John Landis, Cars 2, Tom Hanks, American Werewolf In London, Kevin Smith, Black Swan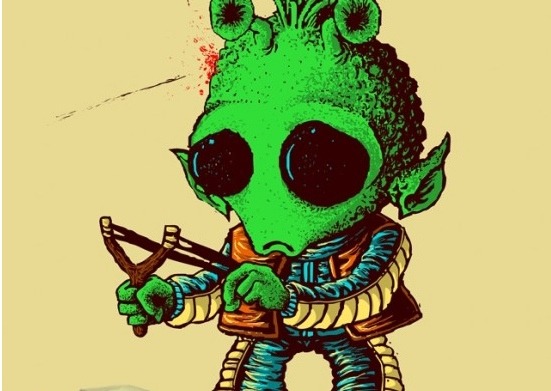 What is Page 2? Page 2 is a compilation of stories and news tidbits, which for whatever reason, didn't make the front page of /Film. After the jump we've included 24 different items, fun images, videos, casting tidbits, articles of interest and more. It's like a mystery grab bag of movie web related goodness. If you have any interesting items that we might've missed that you think should go in /Film's Page 2 – email us!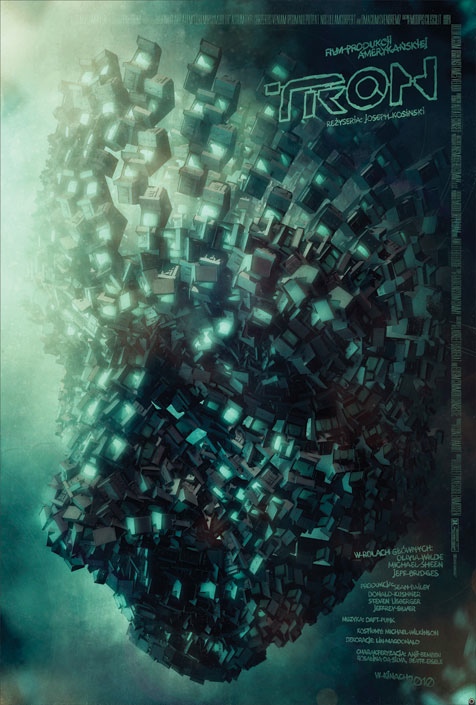 Tomasz Opasinski created this awesome Tron: Legacy poster. [reelizer]John Landis gives his commentary for the trailer for Pretty Maids All In A Row in Trailers from Hell.Cinematical lists the five flicks to avoid while exploring caves.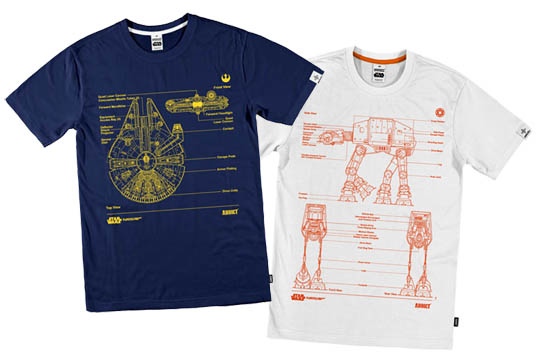 Addict has put together a series of t-shirts paying tribute to Star Wars, featuring the technical blueprints to the iconic vehicles of the Star Wars trilogy. Designes include the rebel X-Wing Fighter, the Millenium Falcon, the infamous Tie Fighter, AT-AT walker, Slave 1, and Snowspeeder.  [mashkulture]
[No photo]
CineWebradio has photos from the set of Sherlock Holmes 2. [cs]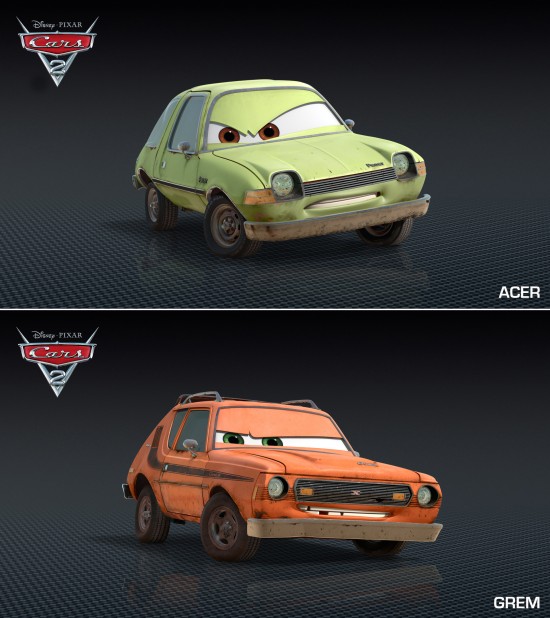 Pixar premiered two new characters from Cars 2: Acer, modeled and named after the AMC Pacer, and Grem, a dented, rusty orange AMC Gremlin. [pixarplanet]
Cracked lists the 9 Famous Movie Villains Who Were Right All Along.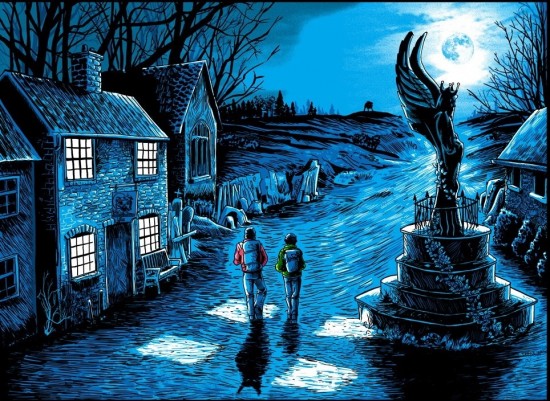 Tim Doyle created a new American Werewolf in London-inspired print for the London 2011 Film & Comic Con.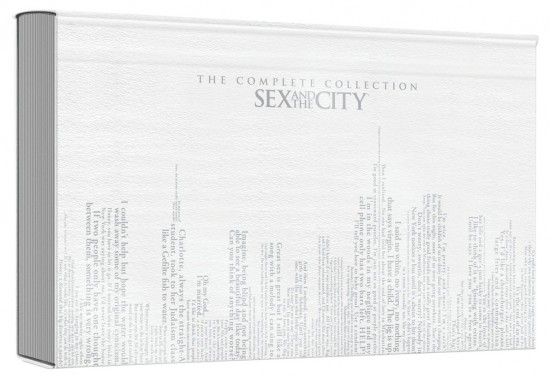 I know /Film readers aren't the target audience, but Amazon's Gold Box Deal of the Day today is Sex & the City: Complete Collection Deluxe Edition for $99.99, 60% off the $250 msrp.
Dan Black feat. Kid Cudi "Symphonies" — This music video isn't new, but I don't believe we've ever featured it on the site before. It travels through different movie title sequences throughout the history of cinema.
Jesse McCartney has been cast in the final role on Fox's dramatic pilot Locke & Key as Ty, the eldest of the Locke children. [deadline]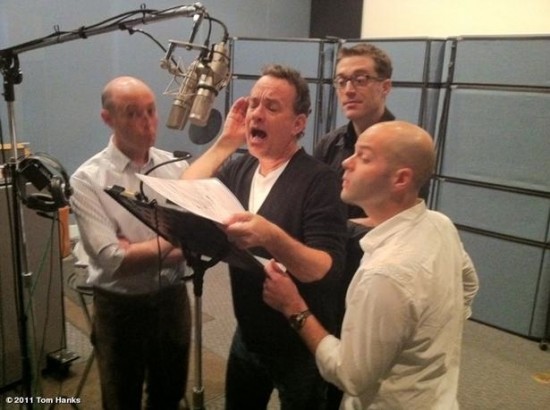 Pixar animators (turned directors?) Angus McClane, Bobby Podesta and Scott Clark direct Tom Hanks in one of the Toy Story short films Toy Story Toons. [pixarplanet]
Due to the amount of graphics and images included in Page 2, we have to split this post over a COUPLE pages. Click the link above to continue the second page of Page 2.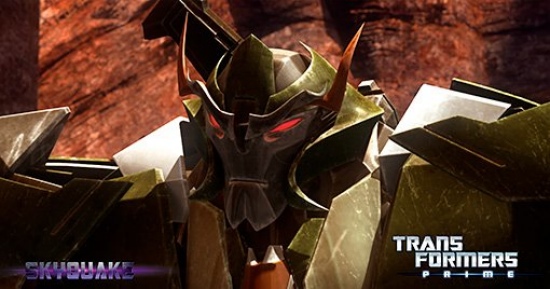 EW has a first look at Skyquake, a Decepticon attack jet, in the Transformers Prime computer animated television series.Superman: The Movie producer Ilya Salkind who was reported missing from his family home in Tepozlan Mexico, has now been found.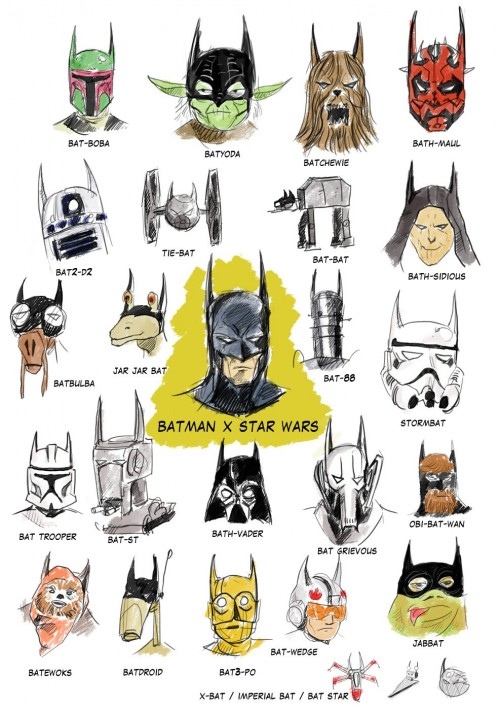 Graphic design student Luca Lago imagined what it would look like if characters from the Star Wars universe invaded Batman's Gotham City. [neatorama]
Miss JBM shows you how women how to apply make-up to look like Natalie Portman's character from Black Swan.
[No photo]
JustJared has photos of Mark Wahlberg and Lukas Haas on the New Orleans set of Contraband.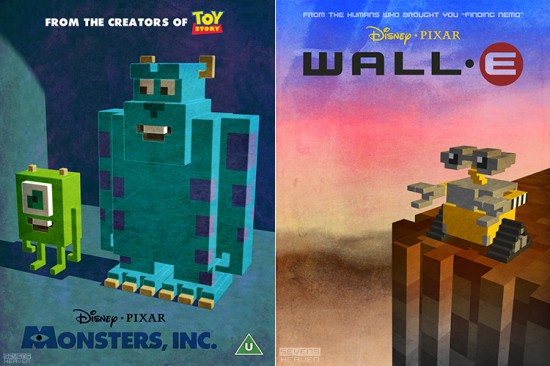 Metin Seven created some 3D pixelated posters for the Pixar movies Monsters Inc and WALL-E. [OWF]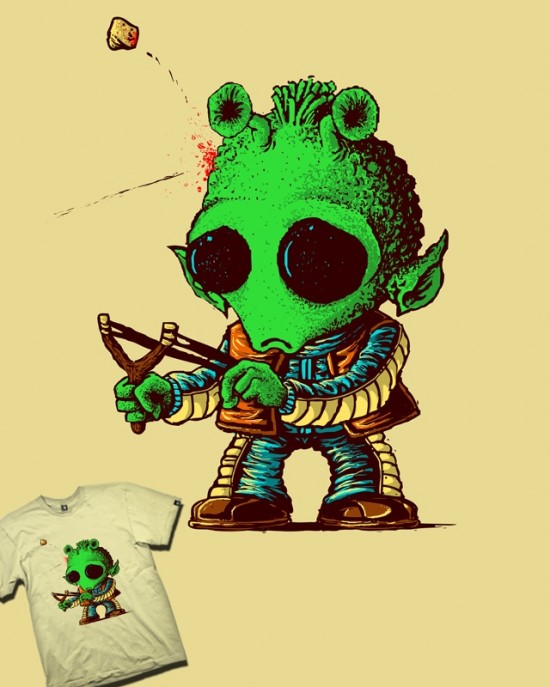 Vincent Bocognani designed this Star Wars-parody tee design "Never Shot First" which is currently up for vote at Threadless. [superpunch]
Kevin Smith explains how he came up with the idea to self distribute Red State, and how the numbers work.
Our friends, and YouTube comedy sensations, The Fine Brothers, were invited to interview James Cameron. Watch the video above.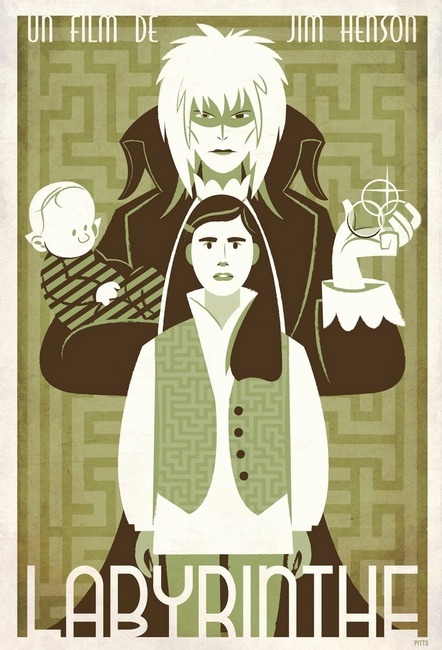 Travis Pitts designed this French movie poster for Jim Henson's Labyrinth, which is available to purchase here. [reelizer]

HeyUGuys takes a look at BAFTA Awards, by the numbers, in a handy infographic.
/Film reader Brad McLaughlin sent over the following video, here is what he had to say about it:
I am a huge fan of the site and love all the work you do. My name is Brad McLaughlin and I thought I'd share a little link with you that might be good for a Page 2 tidbit or even a VOTD. I am an editor and I've assisted on movies like Alphadog, The Spirit, The Last Mimzy among others. I just finished cutting my first feature a movie called From Prada To Nada and I sat down to cut a reel and instead I got board and sort of made a mashup vid of all the times Camille Belle said hello to me between takes. It's not anywhere near as touching or cool as the Sally Menke ones but hopefully amusing or something.