New Images: 'On The Road,' With Garrett Hedlund, Kristen Stewart And Sam Riley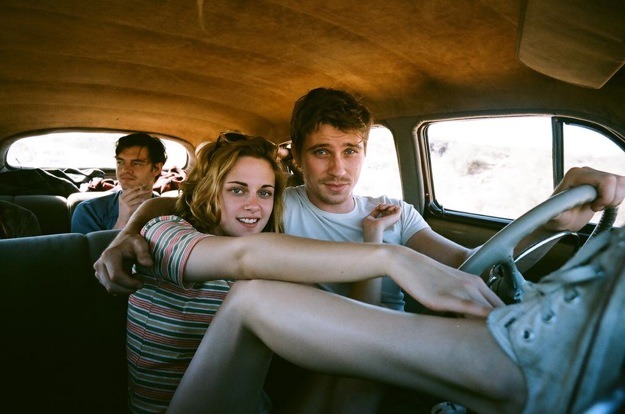 Here are the first three images from Walter Salles' adaptation of Jack Kerouac's novel/semi-autobiography On the Road. The film stars Garrett Hedlund as Dean Moriarty (aka the fictionalized Neal Cassady), Sam Riley as Sal Paradise (the fictionalized Jack Kerouac) and Kristen Stweart as Marylou. See two more pics after the break.
Have to say that Kristen Stewart looks more lively in that one dancing photo than she has in any movie in the last two years. A good sign, I think, and maybe a good sign for Snow White and the Huntsman as well. I still can't get my head around the casting of Garrett Hedlund. He's got none of the charisma or verve that Dean Moriarty needs. On the other hand, I'm really looking forward to seeing Sam Riley's work as Sal Paradise. Can Walter Salles overcome the limitations that Tron Legacy and Country Strong suggest Garrett Hedlund brings to the table?
Remember, too, that Viggo Mortensen is in the film as Old Bull Lee (aka William S. Burroughs) with Amy Adams as his wife Jane. (That being a woman who in real life was accidentally shot and killed by Burroughs. Judy Davis played another fictionalized version of her in David Cronenberg's Naked Lunch. This is a set of people whose real lives were often as unusual as some of the fiction that has been created about them.)