Geek Deal: Deadwood: The Complete Series – $61.99 DVD, $85.49 Blu-Ray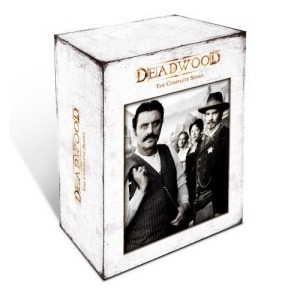 We may receive a commission on purchases made from links.
Amazon's Gold Box deal of the day is Deadwood: The Complete Series, the DVD set is available for $61.99, 59% off the $150 msrp, and the Blu-ray set is available for $85.49, 59% off the $210 msrp.
The Black Hills of South Dakota. Witness the birth of an American frontier town – and the ruthless power struggle between its just and unjust pioneers. In an age of plunder and greed, the richest gold strike in American history draws a mob of restless misfits to an outlaw settlement where everything – and everyone – has a price. The settlers, ranging from an ex-lawman to a scheming saloon owner to the legendary Wild Bill Hickok and Calamity Jane, share a constant restlessness of spirit, and survive by any means necessary. Welcome to Deadwood...a hell of a place to make your fortune.
As with all the gold box deals, the price will vanish at midnight — so grab this 19-disc set while you still can.