Kristen Stewart Will Not Be Lois Lane In Zack Snyder's 'Superman' (UPDATED)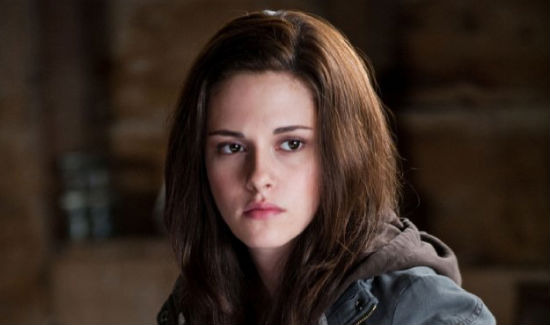 UPDATE: According to People.com, Stewart's reps said: "There are a number of fabricated stories circulating. The fact is that she has not met on this film nor has she been approached for this film." Our original story remains below.
Now that Zack Snyder has cast his Clark Kent, our attention has turned to the second lead in Metropolis, Lois Lane. The rumor mill is stirring over which actress will play the intrepid reporter in Snyder's Superman reboot and seemingly every young woman in Hollywood has been floated as a possibility. One name on the list that raised a few eyebrows, however, was Kristen Stewart. Apparently not only does the Twilight star agree, she thinks one franchise is more than enough and has reportedly taken herself out of the running. Read the juicy details after the break.
According to the New York Daily News, Stewart met with Snyder and his producer/wife Deborah to discuss the role. Snyder didn't formally offer the role to her, but had "definite interest." Stewart, however "ultimately passed" indicating she was "caught off guard" by the success of Twilight and wanted to concentrate on "smaller, independent films."
The best part is that the News reports Snyder felt "slighted" by the actress and that she "wasted his time."
When contacting Stewart's publicist, all they would say was that she "did not read for the role" which could easily mean she took a meeting. Snyder's people didn't comment.
Whether or not any of this actually happened is pretty insignificant. The fact of the matter is, Stewart will not be Lois Lane. Almost all the other actresses that have been rumored – Rachel McAdams, Mila Kunis, Jessica Biel, Dianna Agron, Malin Akerman, Olivia Wilde, Mary Elizabeth Winstead, and either Kristen Bell or Lake Bell – are definitely solid choices. If I had to rank them in my mind, it would be McAdams, Agron, Winstead, Wilde, Kunis, Bell (either), Akerman. But that's just me.
Do you think Stewart could have pulled the role off? And how do you rank the actresses who are rumored to be up for this, obviously, coveted role?