Listen To Ned Ryerson Describe The Making Of 'Groundhog Day'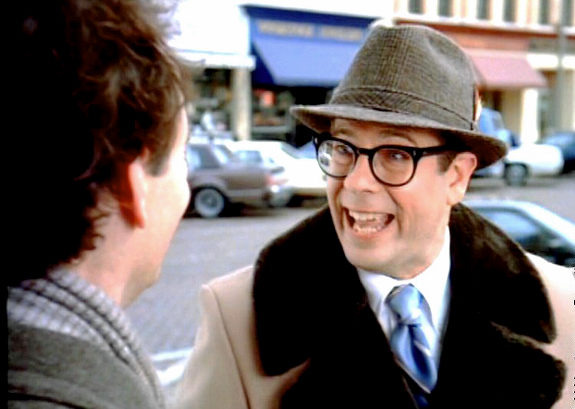 I don't know what the weather is like where you guys are from, but here in Cambridge, MA, it has been a brutal, hellish winter. In the past 10 days, we've had three snow storms, each dumping about 6-12 inches of snow, rain and/or sleet in our city streets. I'm about ready for winter to be over right about now. Apparently, I'm not the only one: according to the extremely scientific methods used by Punxsutawney Phil, winter will be over sooner rather than later this year.
Alright, so maybe Phil isn't totally accurate in his weather forecast. That being said, it's still Groundhog Day, and what better way to celebrate than by gathering around the fire and listening to Stephen Tobolowsky (AKA Ned Ryerson) describe the making of the Harold Ramis classic Groundhog Day. Embedded below is episode 33 of The Tobolowsky Files, in which Stephen describes the behind-the-scenes action on one of the most beloved comedies of all time. Enjoy!
Download or Play Now in your Browser:
Subscribe to The Tobolowsky Files:
As an added bonus, someone has apparently aggregated all of Ned Ryerson's scenes into one video. Here they are:
[Also, to our fans wondering exactly when it is we're coming back with new episodes, it's in the works! We are dealing with a few technical issues and some other projects in the pipeline, but trust me: you will be getting some more of Stephen's stories very soon, in some form or another.]