Warner Bros. Gives Akiva Goldsman The Go-Ahead To Direct 'Winter's Tale'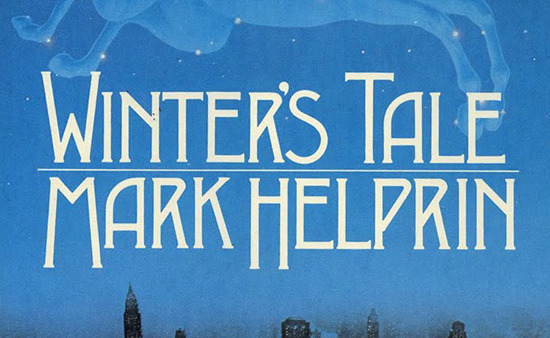 For some time writer/producer Akiva Goldsman has wanted to direct an adaptation of Mark Helprin's novel Winter's Tale. We haven't heard much about the project in the past year, especially since he's been busy in the past few months with the ambitious adaptation of Stephen King's Dark Tower novels. Now Winter's Tale seems to be greenlit based on a script written by Mr. Goldman, and it will be able to shoot in 2012.
Deadline says that Warner Bros. has set the picture to start in spring 2012, with the idea for it to move forward after The Dark Tower is done. Of course, that leaves just over a year for a hell of a lot of work to get done on The Dark Tower — is that schedule even vaguely workable? Regardless, the site says that Warner Bros. is pretty high on the project, and has set it as a $75m film with a cast to be assembled soon.
The novel takes place in an alternate, mythic New York City at the turn of the 20th century. It isn't an easy adaptation, and there are enough instances of magic, fantasy and unusual occurrences, beginning perhaps with the appearance of a guardian angel in the form of a white horse, that the budget could spiral upward quickly. But there are also ways around those elements, and at $75 — not a cheap film, but hardly a tentpole — I'd expect the screenplay to focus specifically on the characters and less on the more fantastic elements.
New York City is subsumed in arctic winds, dark nights, and white lights, its life unfolds, for it is an extraordinary hive of the imagination, the greatest house ever built, and nothing exists that can check its vitality. One night in winter, Peter Lake—orphan and master-mechanic, attempts to rob a fortress-like mansion on the Upper West Side. Though he thinks the house is empty, the daughter of the house is home. Thus begins the love between Peter Lake, a middle-aged Irish burglar, and Beverly Penn, a young girl who is dying. Peter Lake, a simple, uneducated man who, because of a love which at first he does not fully understand, is driven to stop time and bring back the dead.