One More Time: San Diego Comic Con Badges Go On Sale February 5; Tips Provided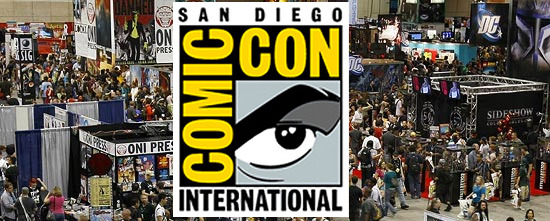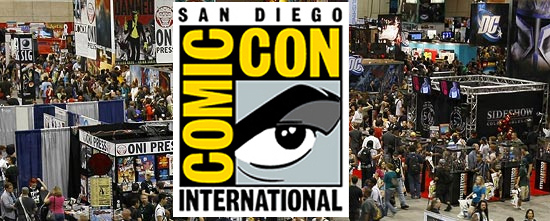 The tale of San Diego Comic Con badge sales has been more dramatic than a Best Picture nominee. After selling out of Preview Night badges at the 2010 event, Comic Con decided to sell 2011 badges on November 1 and promptly crashed their site. They tried again on November 22 with similar results. Finally, they employed an entirely new strategy by selling a test batch of 1000 badges in December. Those sold out in less than 60 seconds so, apparently, they think they're ready to go for it again.
One more time, San Diego Comic Con badges will go on sale at 9 a.m. Saturday February 5 on their official website. They range from $105 for a four day to $20 for a single day. Ticketleap, which will aid in selling the badges, has provided a few tips to help this run smoothly and you can read them after the jump.
If you want to buy a badge, you'll first go to this page, which will have a link to Ticketleap. But, still, here are some tips from the Ticketleap blog.
Do NOT create a TicketLeap account at any time. These accounts are only for people hosting events. We don't pre-store credit card information for ticket buyers, you will have to enter it manually on Saturday when you purchase tickets. By not creating an account before, during or after tickets go on sale this leaves our Support Team free to help those who need assistance.
Check your browser settings. Make sure you are running the most current version of your web browser. Please note that Internet Explorer 9 (which is in beta) will not be supported during the purchasing process. In addition, check your browser settings to make sure that JavaScript is enabled.
Have your information ready. Be sure your credit card billing information and each badge holder's information is 100% accurate. If you enter your credit card information incorrectly, a pending charge will be placed on your card and your tickets will NOT be purchased. You will need the first name, last name and email address of each badge holder to complete your purchase.
Don't time out your session. Once you have successfully put tickets in your shopping cart, you have 15 minutes to complete the necessary buyer information. If you take longer than 15 minutes your tickets will be released.
There are no phone sales. Comic-Con tickets can only be purchased online, so have your computer ready at 9 a.m. PST on Saturday.
Apparently, you'll get a confirmation email and then, a few days later, a subsequent email with a bar code that will be scanned at the event.
Does anyone really think this is going to work this time?