Warner Bros Rebooting 'Fletch'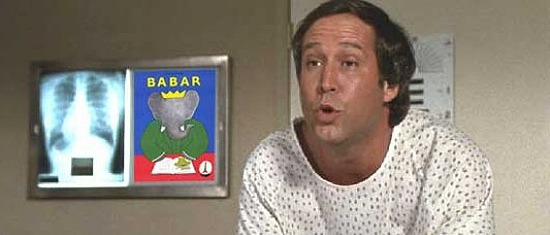 Warner Bros have pre-emptively picked up the movie rights to Gregory McDonald's 11-book Fletch mystery novel series.  Chevy Chase originally played Irwin "Fletch" Fletcher in Michael Ritchie's 1985 film Fletch, and the 1989 sequel Fletch Lives. Heatvision is reporting that no writer or director has been attached but the studio is "aiming for a reimagining, not a remake, and hope to make an smart action comedy that plays out on a bigger canvas than the previous movies." Hollywood has been trying to bring Fletch back to the big screen for the last decade.
The Weinstein Co had the rights to develop the mystery novels into a new film, and went through a bunch of script. Years ago, Kevin Smith became attached to a Fletch reboot, but was unable to move forward due to casting disagreements. Smith wanted a pre-My Name is Earl Jason Lee to play the iconic role in a prequel based on the book Fletch Won, but Weinstein failed to believe that Lee could be a star. Smith passed on directing the project, and Lee became a star in primetime.
Weinstein then hired Scrubs creator Bill Lawrence and star Zack Braff, who was just coming off the hot indie flick Garden State and the popular Scrubs television series. Smith's script, which was a closer adaptation of the novels, was dumped in favor of something closer to the tone of the original campy Chevy Chase films. And then later Accepted/Hot Tub Time Machine director Steve Pink and Dawsons Creek star Joshua Jackson entered the mix. Pink's most recent screenplay involved a semi-returned Fletch passing the torch to his journalist nephew, and advising him on his stories. Chase, not-so-coincidently featured in Hot Tub Time Machine, was actually considering reprising the role.