Javier Bardem Talks About His Possible Bond Role: "They're Changing The Whole Dynamic"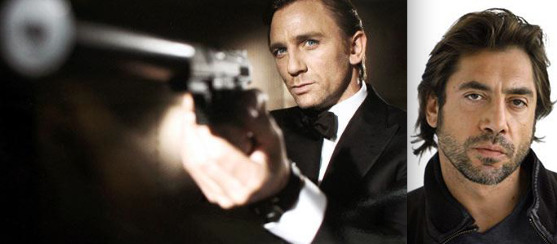 Briefly: Sunday night we heard that an offer was out to Javier Bardem to play a big role in the twenty-third James Bond film, which will star Daniel Craig as Bond with Sam Mendes directing for a Nov. 9 2012 release. There were no details of his possible role, though the assumption is that he would be the villain. Now the actor has talked to the LA Times, confirming that he would be the antagonist. Specifically, he says, "They're changing the whole thing, the whole dynamic... I'd be playing Bond's nemesis, yes, but it's not that obvious. Everything is more nuanced. It's very intriguing."
I have no idea what the whole 'changing the dynamic' statement is about, but he's right: this is very intriguing. Mr. Bardem hasn't yet signed, and in fact hasn't read the script. His participation will be contingent upon the strength of the material, so let's hope the script is a killer. Javier Bardem is one of our better actors, and I'd get a kick out of seeing him pour some leftover Anton Chigurh evil into Bond villain role.