'Incendies' Trailer – Academy Award Nominee For Best Foreign Language Film Of 2010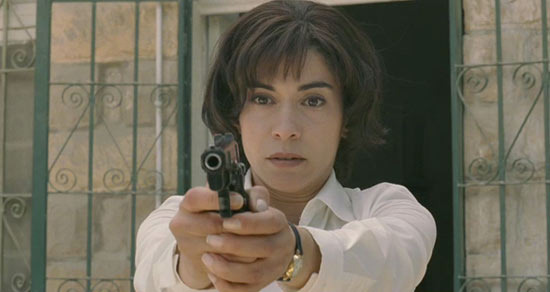 Incendies premiered at the Venice and Toronto Film Festivals to extremely positive reviews, but with such a limited audience, it hasn't had a chance for much buzz to spread. Of course, its recent nomination for Best Foreign Language Film at the Oscars should change all that.
Directed by Denis Villeneuve (Maelstrom), this Canadian film tells the story of two twins who, upon hearing their mother's last wishes, journey to the Middle East in search of their tangled roots. Adapted from Wajdi Mouawad's acclaimed play 'Scorched', the movie is described as a "powerful and moving tale of two young adults' voyage to the core of deep-rooted hatred, never-ending wars and enduring love". It was also featured on Peter's list of Best Movies of 2010 That You Probably Haven't Heard Of. Watch the trailer after the break.
The movie looks interesting, but as tends to be the case for many indie dramas (and in particular foreign dramas) that can't be easily summed up by money shots and punchlines, the trailer amounts to little more than a rousing score set against a series of calm shots in which not much is happening — save for the pictured one above. Nothing wrong with that, either; this is the sort of film where the trailer doesn't so much help "sell" the film as it does provide it with exposure.
That said, the trailer is still worth watching, if only for the off-chance that the music is accurately reflective of the actual score from the film. It really sounds quite beautiful and hypnotic.
Watch the trailer in HD over at Apple, or check it out below.
Here's the full plot synopsis:
When notary Lebel (Remy Girard) sits down with Jeanne and Simon Marwan (Melissa Desormeaux Poulin, Maxim Gaudette) to read them their mother Nawal's will (Lubna Azabal), the twins are stunned to receive a pair of envelopes – one for the father they thought was dead and another for a brother they didn't know existed. In this enigmatic inheritance, Jeanne sees the key to Nawal's retreat into unexplained silence during the final weeks of her life. She immediately decides to go to the Middle East to dig into a family history of which she knows next to nothing. Simon is unmoved by their mother's posthumous mind games. However, the love he has for his sister is strong, and he soon joins her in combing their ancestral homeland in search of a Nawal who is very different from the mother they knew. With Lebel's help, the twins piece together the story of the woman who brought them into the world, discovering a tragic fate as well as the courage of an exceptional woman. An adaptation of Wajdi Mouawad's hit play, INCENDIES is a deeply moving story that brings the extremism and violence of today's world to a starkly personal level, delivering a powerful and poetic testament to the uncanny power of the will to survive.