Alex Pettyfer, Jeff Bridges And Jennifer Lawrence May Star In Adaptation Of 'The Last Apprentice'; Pettyfer Passes On Adaptation Of 'The Mortal Instruments'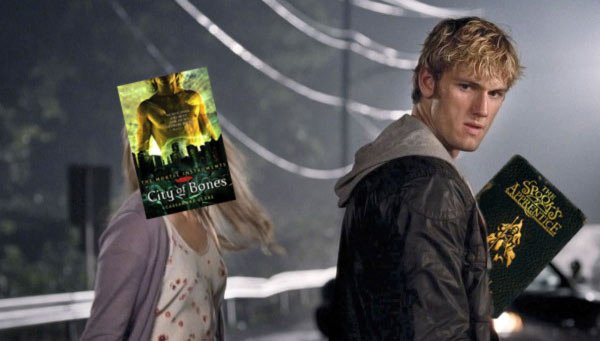 In what could reasonably be deemed a move to capitalize on the success of Twilight, studios are buying up the rights to any and all young adult book series with a built-in following. And apparently, they're all vying for Alex Pettyfer to headline the resulting adaptations. Pettyfer already starred in the first film of the failed franchise Alex Rider: Operation Stormbreaker — based on a young adult novel — and next up he has I Am Number Four from director DJ Caruso — also based on a young adult novel — and the modern day "Beauty and the Beast" reimagining Beastly — based on, you guessed it, a young adult novel. He was also set to be starring in an adaptation of the young adult series The Mortal Instruments, but now, it looks as though he's moved on... To another adaptation of a young adult series.
Is Alex Pettyfer poised to be the next teen heartthrob a la Robert Pattinson? The studios sure seem intent on making that a reality. And hell, with the way things are shaping up, he may actually eclipse Pattinson within the year. (Pun regretfully intended.)
Vulture reports the news of Pettyfer's departure from The Mortal Instruments, which he was expected to star opposite Lily Collins (The Blind Side, Priest). Scott Stewart (Legion, Priest) is directing that film, based on the teen fantasy series about demon hunters, vampires and werewolves.
Instead, Pettyfer will lead Warner Bros. and Legendary Pictures' adaptation of Joseph Delaney's best-selling series The Last Apprentice — or as its known in the UK, "The Wardstone Chronicles". The books tell the story of a teenage boy training to be an exorcist in the 1700s. Directing the film is Sergey Bodrov, the Russian filmmaker behind Mongol: The Rise of Genghis Khan.
According to Vulture, the project has been picking up a lot of steam, and Oscar-winner Jeff Bridges and Oscar nominee Jennifer Lawrence (Winter's Bone) may also be taking roles in the film. Bridges would play the exorcist being apprenticed by Pettyfer, and Lawrence would play a suspected witch.
Here's the synopsis for the first book in the series, "The Spook's Apprentice".
For years, the local Spook has been keeping the County safe from evil. Now his time is coming to an end, but who will take over?
Many apprentices have tried... Some floundered, some fled, some failed to stay alive. Just one boy is left. Thomas Ward. He is the last hope.
But does he stand a chance against Mother Malkin, the most dangerous witch in the County?