Page 2: John Lasseter, Dylan Dog, Ronald D Moore, The Dark Knight Rises, James Cameron, Star Wars, Judd Apatow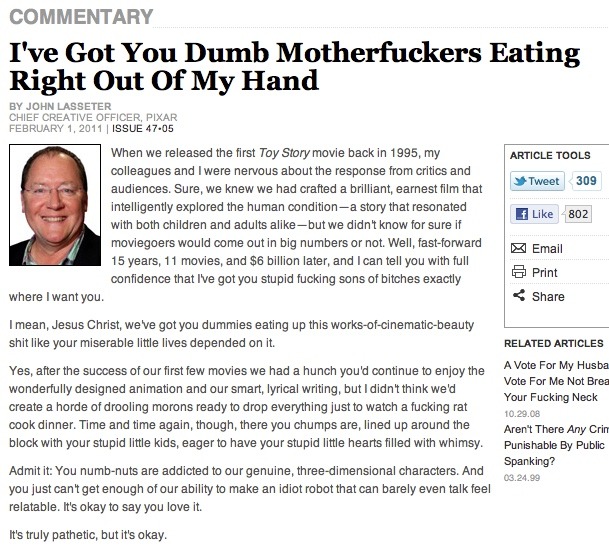 What is Page 2? Page 2 is a compilation of stories and news tidbits, which for whatever reason, didn't make the front page of /Film. After the jump we've included 24 different items, fun images, videos, casting tidbits, articles of interest and more. It's like a mystery grab bag of movie web related goodness. If you have any interesting items that we might've missed that you think should go in /Film's Page 2 – email us!
The screen capture above is the beginning of a faux newspaper commentary "written by" Pixar Chief Creative Officer John Lasseter for The Onion.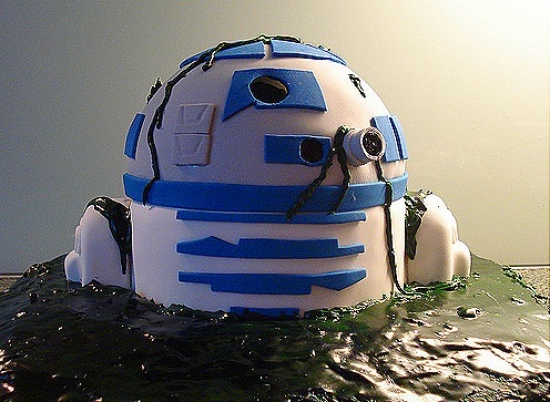 Mannuli has created a R2-D2 in Dagobah cake. [starwars]Kristen Bell will co-star opposite Don Chaedle in the Showtime television series pilot House of Lies. [deadline]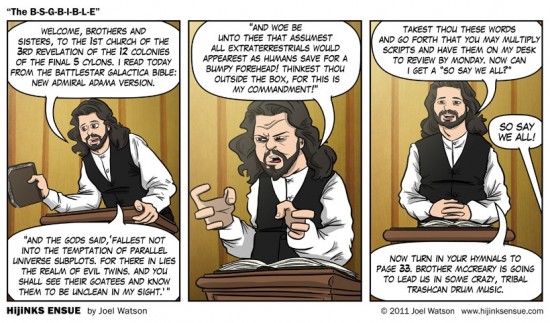 Our friends at HijinksEnsue have released a comic strip which features Ronald D Moore reading from the Battlestar Galactica bible.
Tuesday marks Hollywood's 124th birthday. [patch]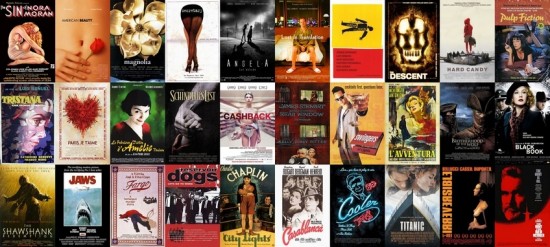 TC Candler lists the top 100 greatest movie posters of all time.ToplessRobot takes a look at 10 Mostly (and Deservedly) Forgotten Comic Book Movies.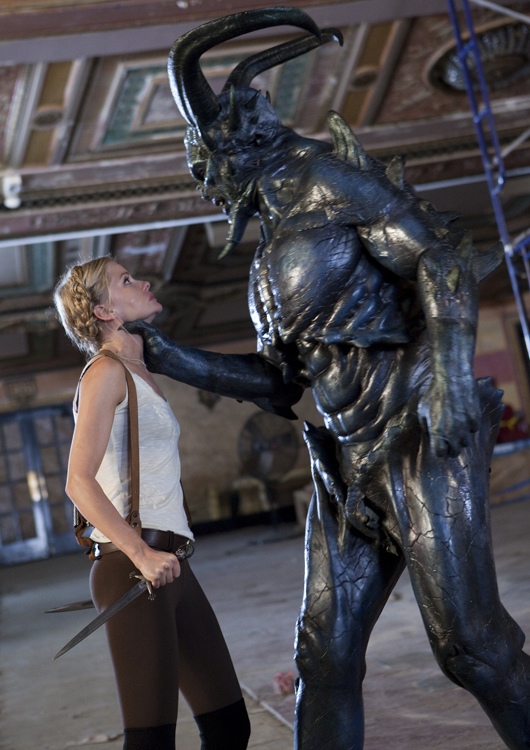 New photos from the comic book adaptation Dylan Dog: Dead of Night have been released. [badtaste]
Bullz-Eye lists the 11 movies to look forward to in 2011. [digg]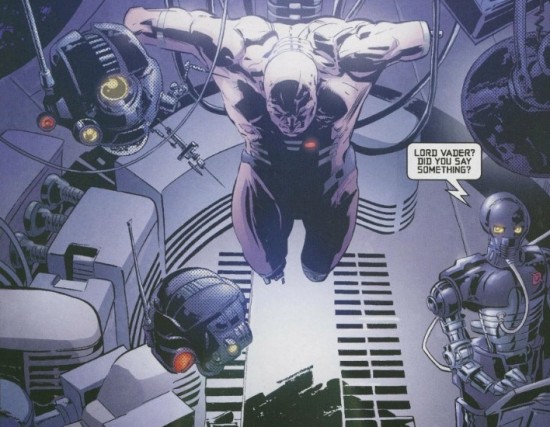 The new Dark Horse comic book Star Wars: Darth Vader and The Lost Command shows fans "what it looks like when Vader goes in for an upgrade." IO9 has a preview.
The Dark Knight Rises cinematographer Wally Pfister says Anne Hathaway "looks phenomenal in the wardrobe" when they shot her Catwoman screen test. [bleedingcool]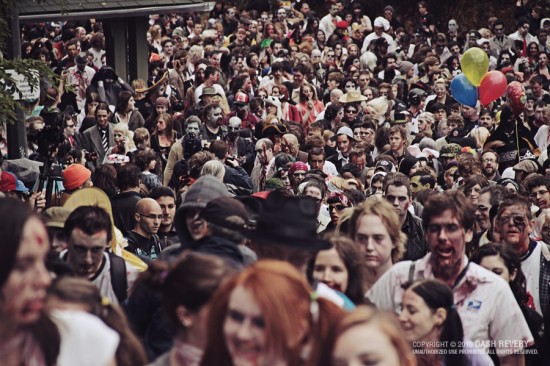 Check out some awesome photos from the Toronto Zombie Walk 2010. [nerdcore]
James Cameron says that Inception director Christopher Nolan should've been nominated for Best Director: "I diverge from the Academy's taste in a lot of ways," he tells THR. "I loved Inception, and I wish that it had gotten more. I wish Chris Nolan had gotten nominated for directing that film because I think that it's the most astounding piece of film creation and direction of the year, hands down ... but now it's not even in the running. So I diverge from the Academy's taste in a lot of ways."
Due to the amount of graphics and images included in Page 2, we have to split this post over a couple pages. Click the link above to continue the second page of Page 2.
Predator in Minecraft machinima, complete with "cloaking, infrared vision, and a gory kill." [super]
Director Judd Apatow has finished a first draft of his new screenplay: "I got to the end of my script. 153 pages. Got to lose 25. It never feels less terrifying to start a movie. I hope cool things happen!" [twitter]
London's The London Dungeon is selling realistic heart-shaped cupcakes this Valentine's Day. [cakehead]
Toy Story 3 director Lee Unkrich has tweeted a mini-review of Biutiful: "Wow. I really loved 'Biutiful'. That film's going to stick with me."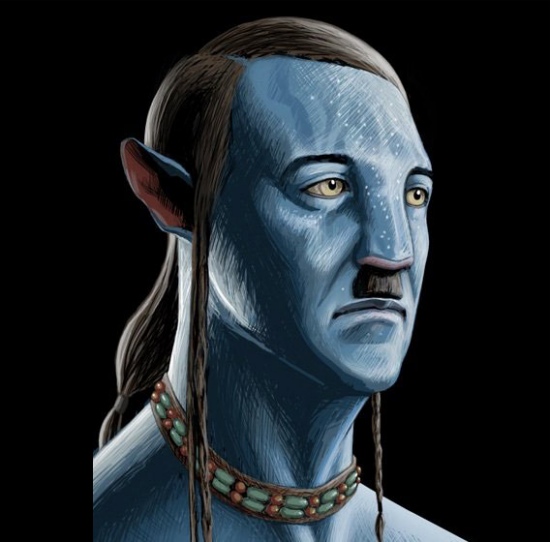 BadassDigest found this image which is titled 'This image is made of unobtainium.'Indiewire takes a look at 6 jobs Henry Cavill lost before becoming Superman.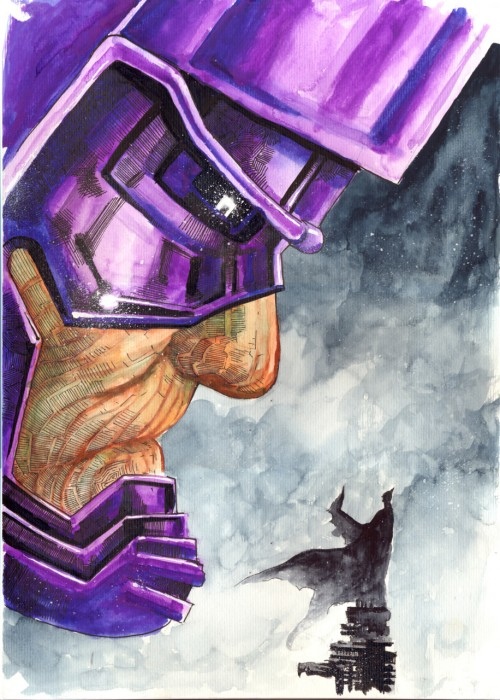 Galactus vs. Batman. [myconfined]
Jordana Brewster joins TNT's Dallas reboot. [tvline]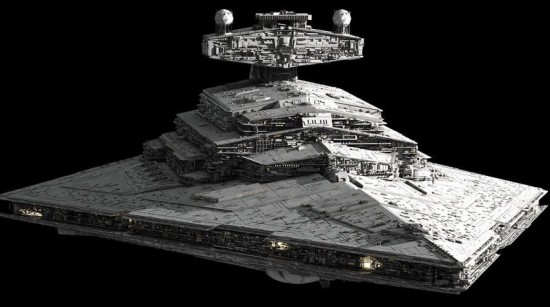 Artist Ansel Hsiao recreates Star Wars ships insane detail as 3D computer models.
Edgar Wright gives a massive wrap-up of his awesome The Wright Stuff II screening series.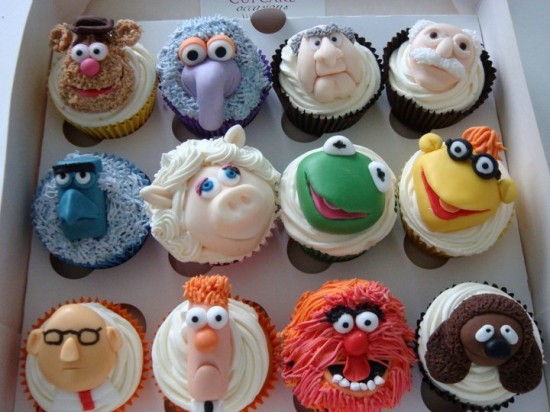 Caroline at Cupcake Occasions has created a set of awesome Muppets-themes cupcakes. [tdw]