POTD: Banksy Begins Street Art Oscar Campaign? Or Is This The Work Of Mr. Brainwash?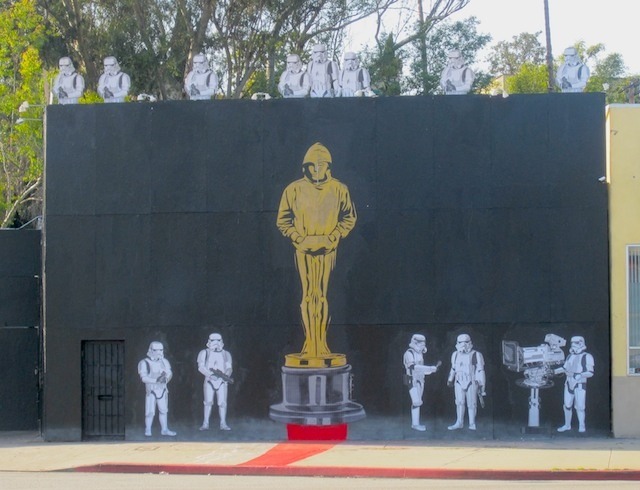 Last week it was announced that Exit through the Gift Shop is one of five films nominated for the Best Documentary Oscar at the 83rd Annual Academy Awards. This week we've begun to hear reports that Banksy (the credited director of the street art documentary) is beginning his award campaign the only way he knows how to — street art. Or could this be the work of Mr. Brainwash? This looks a bit too sloppy to be a Banksy production, and MBW has been using Stormtroopers in his work recently. What do you think?
After the nomination announcement, Banksy issued the following statement:
"This is a big surprise. I don't agree with the concept of award ceremonies, but I'm prepared to make an exception for the ones I'm nominated for. The last time there was a naked man covered in gold paint in my house, it was me."
Photo thanks to photographer Lindsay William-Ross and LAist