Stephen King's 'The Stand' Coming To Big Screen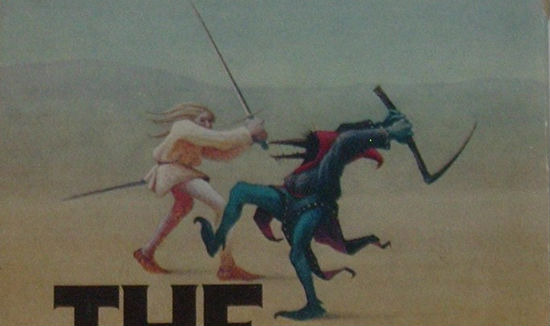 One of the most influential books of all time might finally be coming to a theater near you. CBS Films, which has long held the rights to Stephen King's epic story of good vs. evil, The Stand, has just partnered with Warner Brothers to adapt the novel for the big screen. Warners beat out several other studios for the partnership and will star hearing pitches from writers and directors in the next few weeks. Read more after the jump.
The Hollywood Reporter exclusively broke the news of this deal getting done. In their article, they say the decision has yet to be made if the adaptation will be one or multiple movies and that King will be involved in some capacity.
Weighing in at well over 1100 pages (in the latest, uncut version) The Stand is almost impossible to easily summarize. At its most bare bones, it's about a plague nicknamed Captain Trips that basically wipes out everyone in the world. The few survivors remaining all share dreams of an evil being and they slowly end up forming a community to try and defeat this evil.
In recent years, Marvel has been adapting the story in comic book form and in 1994 it was developed into a popular but toned down six-hour television mini-series starring Gary Sinise, Molly Ringwald and Rob Lowe. George Romero was attached to direct a feature length version of the film years earlier, but things fell apart, mostly because no one could agree on a suitable way to adapt the material.
And while this co-financing and co-producing is all well and good, isn't that going to be the problem once again? The Stand is a 3-hour movie, minimum, and that's bare bones. If they chose to make it into more than one movie the problem becomes, how do you get people to come back to see such a grim version of the future?
If you have an idea, call your agent and have them get you a meeting with Warner Brothers.
Do you think The Stand is adaptable? Can it be handled in a similar way that Universal is doing with The Dark Tower?