New Clip From Drew Struzan Documentary, 'Drew: The Man Behind The Poster'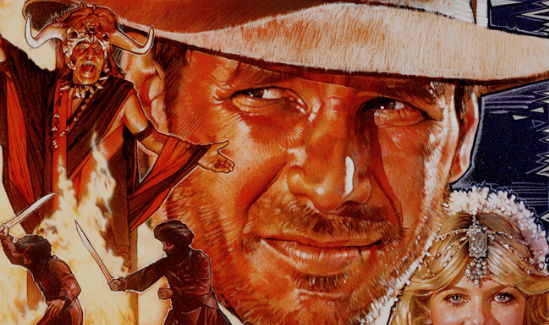 One of the most prolific poster artists of our generation, Drew Struzan, is the subject of an upcoming documentary called Drew: The Man Behind Poster. Directed by Erik Sharkey, the film features interviews with George Lucas, Harrison Ford, Michael J. Fox, Frank Darabont, Guillermo del Toro, Steven Spielberg and others all discussing the man behind such iconic posters as Indiana Jones and the Temple of Doom, Back to the Future, Blade Runner, The Goonies, the first Harry Potter films, Big Trouble in Little China, Hellboy and so many others.
We posted a trailer for the film a few months back and now there's a brand new clip talking about the Temple of Doom poster that you can watch after the break. The documentary is "nearly completed," according to producer Charles Ricciardi, so we might be able to check it out before the end of the year.
Thanks to StarWars.com for the heads up on this awesome clip. It's not embeddable, so click the photo below.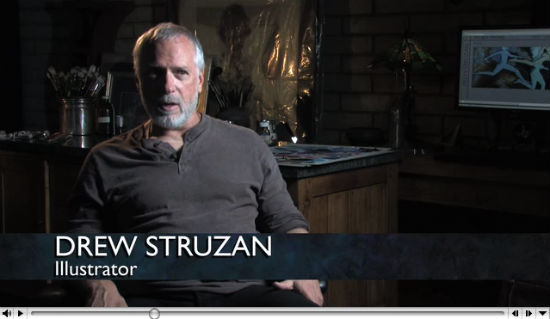 In the same piece, they discuss a new editor working on the film and that Struzan's son, Christian, is taking over much of the finishing touches and advertising for the movie.
We post a lot of poster stuff here on /Film but I think if you talk to any of the artists we regularly feature – Tim Doyle, Olly Moss, Tyler Stout, Kevin Tong, etc. – they'd all agree that Struzan was a huge influence on them. And, actually, Justin Ishmael – the guy who runs Mondo – recently tweeted this photo possibly hinting at an upcoming Struzan/Mondo collaboration. If that's the case what movie would you want to see him tackle?
Are you looking forward to this documentary? The clip above is pretty impressive in that it gets such high profile and generally reclusive people to talk about Struzan. I can't wait to see this.