Page 2: Superman, James Cameron, Spider-Man, Tyler Perry, X-Men, Christopher Nolan, The Big Lebowski 2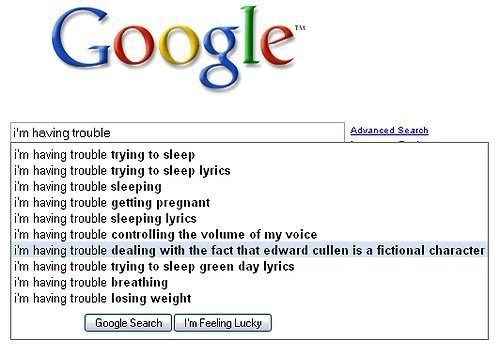 What is Page 2? Page 2 is a compilation of stories and news tidbits, which for whatever reason, didn't make the front page of /Film. After the jump we've included 22 different items, fun images, videos, casting tidbits, articles of interest and more. It's like a mystery grab bag of movie web related goodness. If you have any interesting items that we might've missed that you think should go in /Film's Page 2 – email us!
google screenshot via: reddit
Christopher Nolan accepted the Modern Master Awards at the Santa Barbara Film Festival. [nolanfans]James Cameron discusses his five favorite movies with Rotten Tomatoes: The Wizard of Oz, Dr. Strangelove or How I Learned to Stop Worrying and Love the Bomb, 2001: A Space Odyssey, The Godfather and Taxi Driver.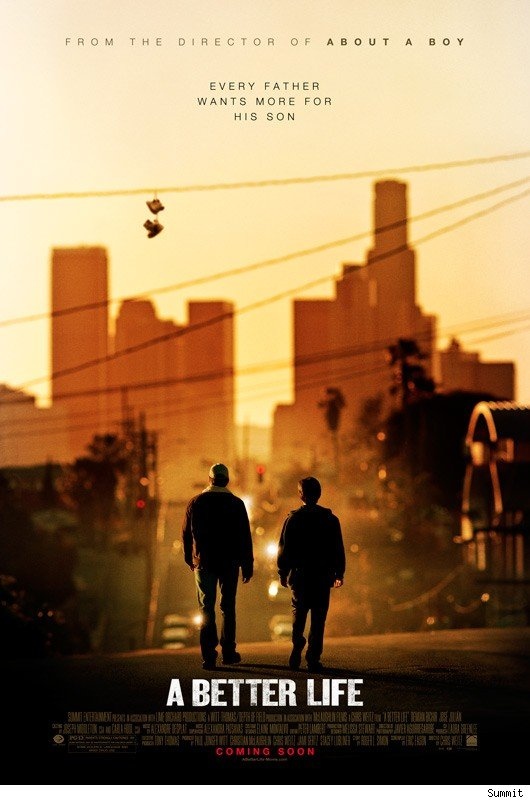 Here is the movie poster for director Chris Weitz's A Better Life. [playlist]
Have you seen the Star Trek Girl music video which has been virally spreading around the web?
Patrick Stewart reveals his favorite moment playing Professor X in the X-Men movies to LA Times:
"The best thing I ever did got cut out of one of them. I had to get Xavier's wheelchair into this elevator and it was just an inch wider than the chair. I worked on it and worked on it; I got to the point that I could zoom right — whoosh – and spin on that wheel and be facing the camera. It was brilliant. It was probably the best scene of my career. It didn't make it in." ... "I'm not joking about that!"
HBO has released a teaser trailer for Treme: Season 2.
The Playlist lists 5 Potential Villains For Zack Snyder's Superman Who Aren't Lex Luthor. I vote for General Zod.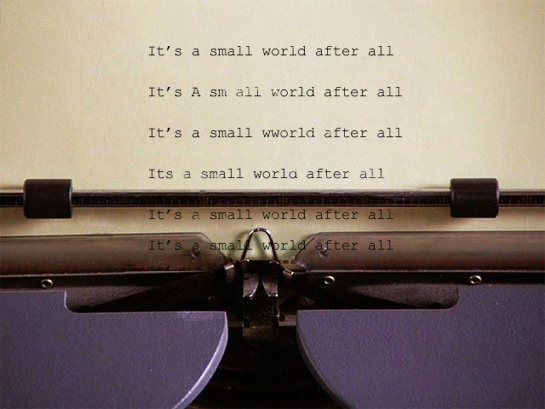 Toy Story 3 director Lee Unkrich tweets this photo "If Walt Disney directed The Shining."
Oscar winner Richard Dreyfuss is joining NBC's Parenthood for a multi-episode arc. [tvline]
Christopher Nolan talks about the casting of Henry Cavill in Superman in the video clip above. [hitfix]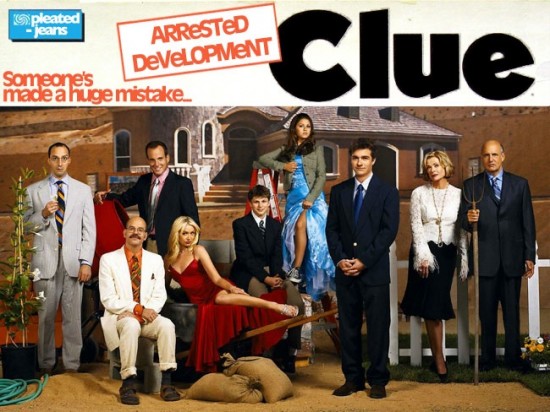 Play the Arrested Development version of Clue. [pleatedjeanes]
Due to the amount of graphics and images included in Page 2, we have to split this post over a few pages. Click the link above to continue the second page of Page 2.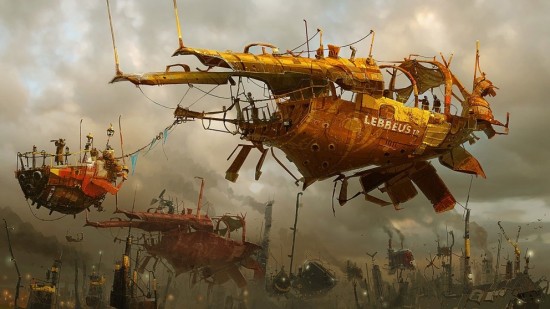 While not movie or tv related, check out these awesome pieces of sci-fi fantasy art created by Ian McQue. [coolvibe]
Batman star Christian Bale reacts to the news of Henry Cavill being cast as Superman? This report comes from E! Online:
So, Batman to Superman, what is Bale's reaction to Henry Cavill's casting in the Christopher Nolan-produced Man of Steel movie? None. He stares kinda blankly at a reporter for a beat or two, clearly having never, ever heard of Cavill. Finally, he summons a blurb you can be assured will not appear on a DVD box anytime soon, "Well done for whoever you mentioned."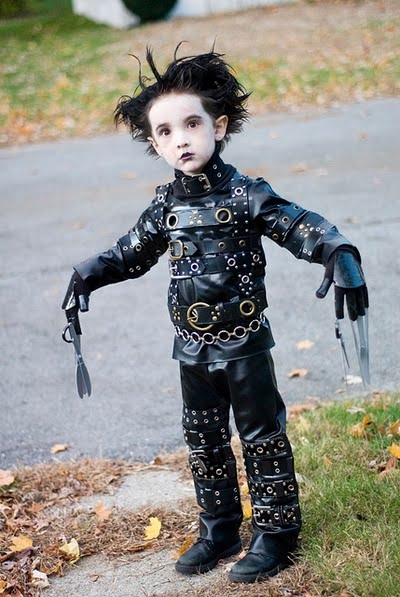 Check out Little Edward Scissorhands. [super]
Lucas Till talks to VMAN about playing Alex Summers (aka Havok) in Matthew Vaughn's X-Men: First Class:
"The day after I arrived on location to shoot Battle: Los Angeles, I started a three-week boot camp. The first week consisted of getting my body physically and mentally ready for everything the marines would be doing in the weeks to come. For X-Men: First Class, my routine is a lot different. Portraying Alex Summers, I want to look as athletic as his character is in the comics. My trainer, Ed Chow, is one of the nicest people on the face of the earth, which is deceiving, because he is damn good at what he does."
Laika animator Adam Fisher directed a short film titled Timber in his spare time. [brew]
Katherine Heigl has signed on to replace Halle Berry as Jon Bon Jovi's girlfriend in New Year's Eve. [deadline]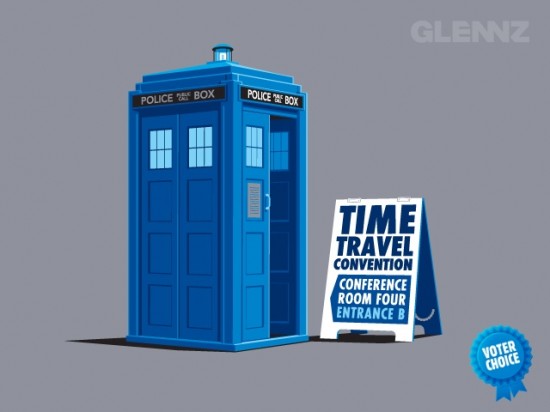 GlennzTees have released a new Doctor Who-inspired t-shirt: "Time Travel Convention".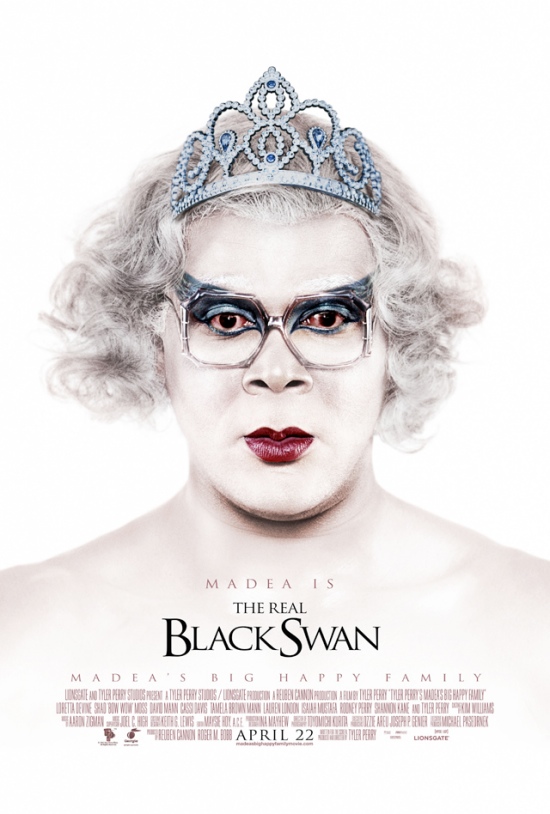 Lionsgate has created parody posters to promote Tyler Perry's upcoming movie Madea's Big Happy Family. Here is a look at the Black Swan parody one-sheet. [hitfix]
Tara Reid claims she will appear in The Big Lebowski 2 about a minute into the above video clip. I don't think anyone believes her, do they? [filmdrunk]Andrew Garfield talks about doing research for Spider-Man: "I'm really getting back into the older Spider-Mans now. I used to collect comics and I have a lot of them. I was a child so I couldn't afford all of them. I freaked out. I was kind of like, 'I'd better get to work right now, because I want to do this justice'." [thesun]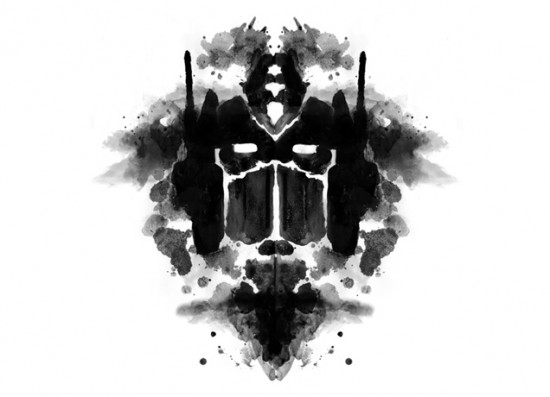 Threadless has released "Optimust", a Transformers-inspired t-shirt.