Korean-Flavored Remake Of John Woo's 'The Killer' Moves Forward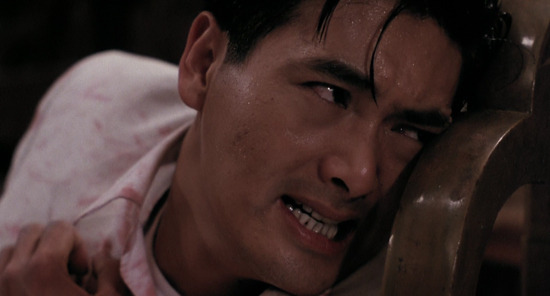 There has long been talk of a remake of John Woo's standard-setting 1989 action film The Killer. The movie was one of the pictures that focused international attention on both the director and his star Chow Yun-Fat, and it had great influence on action movies that followed. It's a film that I can vividly remember seeing for the first time, even twenty years later.
Now whether we like it or not a new version — in 3D no less — is really happening, and true to statements they've dropped over the years, John Woo and his producing partner Terence Chang are behind it.
A press release reprinted by Deadline offers that South Korean director John H. Lee will helm the film with Jung Woo-Sung (The Good, the Bad, the Weird) starring in the role of an assassin who accidentally injures a girl, and shows his true conscience as he attempts to care for her. The film, which is in pre-production now and is looking for distribution sales at the European Film Market in Berlin, will be in English.
Jung Woo-Sung is actually a pretty good choice for the new killer, assuming someone has to be chosen. He was 'the good' in The Good, the Bad, the Weird and stars in the John Woo-produced Reign of Assassins. He also appeared in John H. Lee's film A Moment to Remember, in which I recall him being rather effective. All things considered, I'd rather see this version filmed with a Korean script, but if it has to be in English to score international sales, so be it.
In the press release, John Woo says,
While all my films are special to me, THE KILLER is truly one of my favorites. We are thrilled to reinvent it as an English-language film and know it's in capable hands by the incredible visual style and tender emotion John H. Lee brings to all his films.
Should you need a recap of the original, the trailer follows and here's the synopsis for the all-new, 3D version:
Set in present day, an elite Asian assassin risks everything to protect a beautiful singer that he unintentionally blinded, but can only do so with the help of an LAPD detective who is trying to catch him.