New Posters: 'Scream 4' And 'Bridesmaids'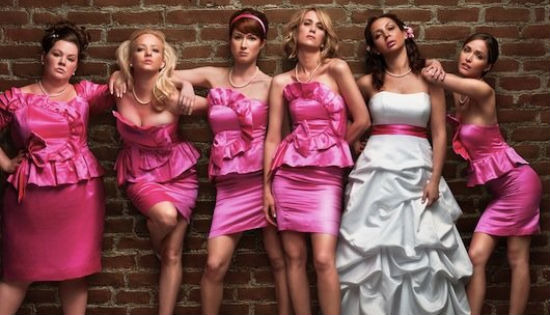 When two posters debut around the same time, it's a great window into how creative print marketing can be. In 2011, posters are certainly less important than were in in the past and most of the time they speak for themselves. Things like similar color schemes, poses and floating heads all show that no matter how much thought is put into a poster, studios usually settle on something tried and true.
The two posters released today are perfect evidence of this. First is Scream 4, which is a near carbon copy of every single other film in the franchise with little change, and then there's Bridesmaids, which portrays a bunch of comedians in bad-ass poses that makes you want to see the film immediately. Check both posters out below the jump.
Thanks to Yahoo for the Scream 4 poster and Moviefone for Bridesmaids.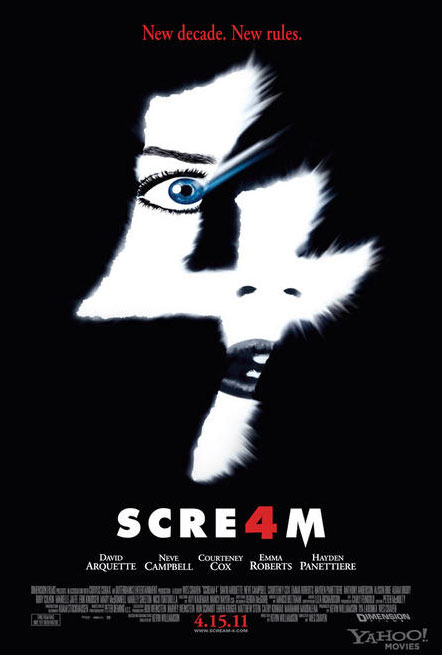 Scream 4 opens April 15, directed by Wes Craven and stars David Arquette, Neve Campbell, Courteney Cox, Emma Roberts and Hayden Panettiere.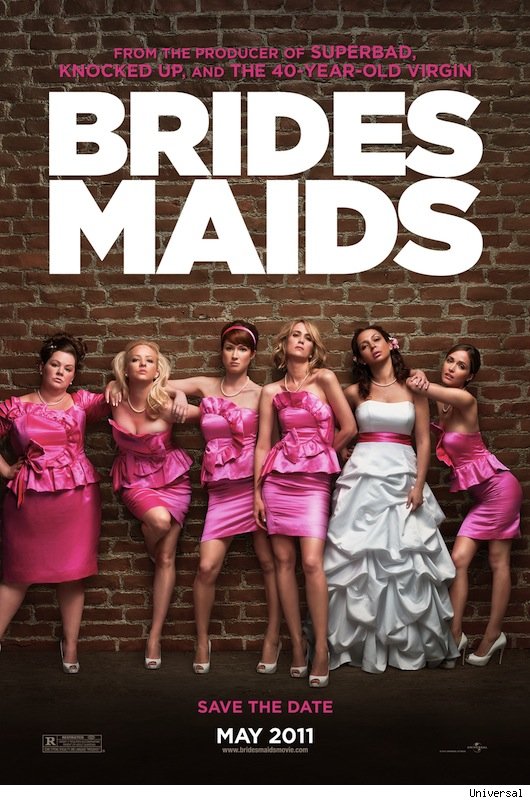 Bridesmaids opens May 13, is directed by Paul Feig, produced by Judd Apatow and stars Kristen Wiig, Maya Rudolph, Rose Byrne, Melissa McCarthy, Wendi McLendon-Covey and Ellie Kemper.
I know what you're thinking. "Germain, Scream 4 is the latest film in a very well-known franchise and Bridesmaids is a totally new film. It makes sense to keep the iconic marketing look of the franchise for Scream while inventing a whole new one for Bridesmaids, you're talking out of your ass."
That might very well be true but just read the tagline of Scream 4: "New Decade, New Rules." If that's your gimmick, why not keep it going for the marketing? The franchise has been dormant for ELEVEN YEARS. Teenagers who saw Scream 3 in the theaters opening night are now pushing 30. They might even have kids themselves. If Scream 4 is all about franchise reinvention, then why not reinvent the look? Push the fact that there is a whole new cast of kids ready to feel the wrath of Ghostface's blade. Reference some of the iconic films that are surely referenced in the movie. But no. Let's just put a big "4" with Neve Campbell's face in it. That'll get butts in seats.
To be fair, Shock Till You Drop says there might be another poster coming soon so we'll keep an eye out.
Do you agree about these two posters?