Which Actors Did Henry Cavill Beat To Become 'Superman'? Will Superman Be All-CG?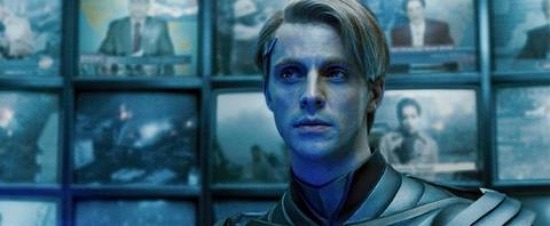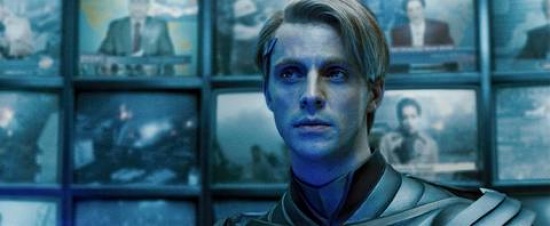 Early Sunday afternoon, it was revealed that Henry Cavill (Stardust, The Tudors, Immortals) had been cast as the man of steel in Zack Snyder's upcoming Superman film. But who did Cavill beat out for the roll? Find out after the jump.
Warner Bros and Christopher Nolan auditioned 28-32 year old actors in Los Angeles, New York, and London in November and December 2010. Heatvision is reporting that Cavill was one of the top three contenders since day one, and was invited for a callback in January, where he met Zack Snyder for the first time. The decision was made over this past week, but secrecy around the production meant that even Cavill's CAA agents didn't know that he won the role until early Sunday morning.
The list of  actors who were in various stages of consideration include:
Matthew Goode (Ozymandias in Snyder's Watchmen) is said to be Cavill's closest contender, and even declined the title role in Abraham Lincoln: Vampire Hunter in hopes of winning Superman.
Matthew Bomer (White Collar, Chuck, Tru Calling)
Armie Hammer (The Social Network, Reaper, Gossip Girl)
Joe Manganiello (True Blood, One Tree Hill, Spider-Man 3)
Colin O'Donaghue (The Rite)
For those of you counting nationalities (and complaining about a British actor being cast as Superman), the list above contains three Americans, one Brit, and one Irishman.
I think Armie Hammer is the most interesting choice in the list, although I can't imagine him in disguise as reporter Clark Kent (unless they are returning to a more 1950's version of the character where he was less "geeky" and bumbling and more assertive and commanding).
Matthew Goode was previously reported as rumor from an untested source. The same source claimed that the character is Superman would be fully created using computer generated imagery. Could this mean that bit of info is also true? Or could the Goode bit be a lucky (and possibly obvious) guess? If true, it is possible that the plan has changed – this rumor hit before the Green Latern trailer was released, unleashing a huge amount of venom towards Ryan Reynolds all-CGI costume.
Some more trivia: This isn't the first time Cavill was a top contender for a superhero role. He first came to Christopher Nolan's attention as one of the candidates to play Bruce Wayne in Batman Begins. This actually isnt the first time he was in contention to play Superman: Cavill was a leading contender for the role of Superman when McG was attached to direct in 2005. Of course, Bryan Singer took over the project and cast Brandon Routh and Nolan cast Christian Bale.