VOTD: Mark Zuckerberg Meets Jesse Eisenberg On 'Saturday Night Live'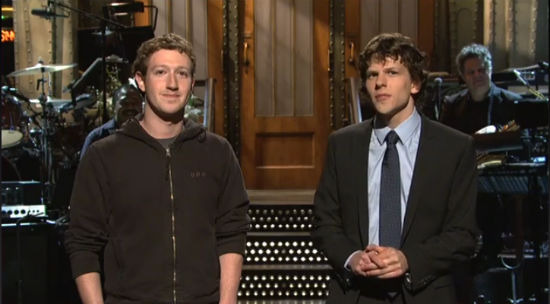 One of the most interesting behind the scenes facts about The Social Network is that Jesse Eisenberg never met the real life person he was playing, Mark Zuckerberg, the man behind Facebook. Well, Eisenberg was on NBC's Saturday Night Live last night and finally, offically, met Zuckerberg in real life. Check out the clip after the jump.
The best part of this clip isn't that you finally get to see Eisenberg meet Zuckerberg. It's that Zuckerberg is such a terrible actor.
Check it out here.