LOL: Trailer For The '8 Mile' Version Of Justin Bieber's Life Story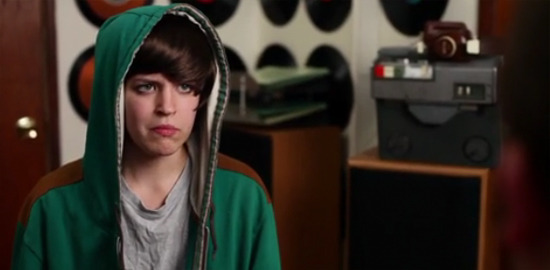 I just can't get on board the with Justin Bieber hate. He's a kid, he got lucky, he probably works hard, eventually he'll go away. But I seemed to run across clips of his upcoming 3D film Never Say Never everywhere this week, as it comes out in early February. That strained my patience a bit.
So as an antidote to those clips and the film's trailer, check out the Upright Citizen Brigade's video, Justin Bieber Gritty Movie Trailer. It shows how rough life on the streets of Canada really is for a pretty boy pop singer.
There's a lot of truth in here. "Did you ever hear of a young, white, cute Christian male making it in America?"
The new official trailer for the gritty life story of music legend Justin Bieber. From the harsh cul-de-sacs of Canada to the grim recording studios of California, Bieber has lived a gritty life like no other.
[MTV]