Q&A: Why Wasn't 'Toy Story 3' Nominated For Best Screenplay?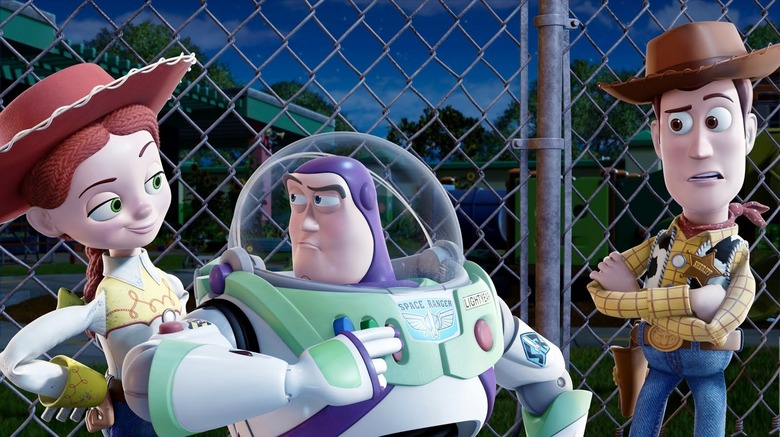 When the Academy Award nominations were announced earlier this week, Toy Story 3 got nods for best picture, adapted screenplay, animated feature film, original song, and sound editing. Some of the /Film readers have been wondering — why was Toy Story 3 nominated for Best Adapted Screenplay and not Best Original Screenplay. Is it because it is a sequel or based on preexisting story material? Find out after the jump.
Toy Story 3 director Lee Unkrich answered the question on Twitter: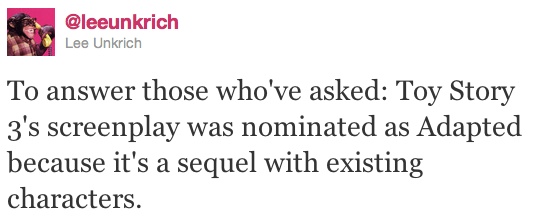 So there you have it.