Mark Waters To Direct Beatles Time Travel Comedy 'Get Back'?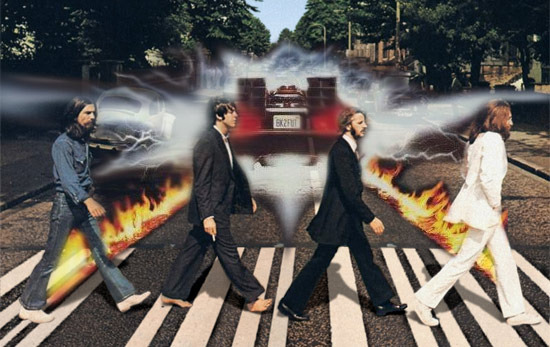 We only recently got our first look at Mark Waters' latest film, the Jim Carrey-starring Mr. Popper's Penguins, and already the director is negotiating a deal for his follow-up project. He's in line to direct Get Back, a comedy about two die-hard Beatles fans who, upon discovering a time machine, travel back in time to prevent John Lennon from ever meeting Yoko Ono, who they blame for breaking up the group. Learn more after the break.
The film is of course titled after the popular Beatles song, which is perfect not only in terms of its time travel connotations, but also in that the song is the closing track of The Beatles' final album Let It Be — making it, in a sense, their last song before they broke up. That's a nice bit of cleverness from writer Chris McCoy, whose script for the film was featured on the 2007 Black List.
I wonder though, has the studio already secured likeness rights for John Lennon? I'm assuming Yoko Ono controls the rights to the use of his image, and unless the picture ultimately presents her in a positive light, I don't foresee there being much support for a film that positions her as being even more damaging to The Beatles than Mark David Chapman.
As for the film itself, it's probably safe to say this will fall into more playful fantasy territory than sci-fi, and in that regard Mark Waters is a fitting choice to take on directorial duties. He's certainly no stranger to melding comedy and fantasy, having done so many times before on films including The Spiderwick Chronicles, Freaky Friday, Just Like Heaven and Ghosts of Girlfriends Past.
Waters aims to start work on Get Back in London toward the end of summer, once he's completed post-production and press rounds for Mr. Popper's Penguins. Waters' other films include Mean Girls, Head Over Heels and The House of Yes. [Variety]