Casting Bits: Orlando Bloom And Imogen Poots In 'The Laureate;' Matt Lucas In 'Small Apartments;' Dane DeHaan In 'Wettest County In The World'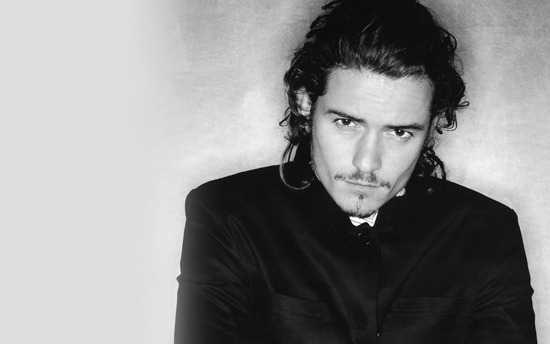 Orlando Bloom continues his return to the screen after being absent for most of the past four years. He shot a role in Paul WS Anderson's The Three Musketeers and will reprise his career-originating role of Legolas in The Hobbit. But before he gets back into breeches and latex ear appliances he'll play poet Robert Graves in The Laureate.
The film is written and directed by William Nunez, and follows the life of Robert Graves, his wife Nancy Nicholson (Kerry Condon) and poet Laura Riding (Imogen Poots), specifically with respect to the open love triangle between them as they lived in London and Cairo. [Screen Daily]
After the break, Jonas Åkerlund makes Small Apartments and one more joins John Hillcoat's The Wettest County in the World.
Jonas Åkerlund (Spun, The Horsemen) is moving into comedy — well, intentional comedy — with Matt Lucas (Little Britain, Alice in Wonderland) as his mouthpiece. The latter will star in Small Apartments, directed by the former. The film is written by Chris Millis, based on his own novella of the same name. Here's the book synopsis:
Small Apartments, a capricious comedy of errors resonates with tremulous energy and memorable characters. Franklin Franklin is a fully realized and sympathetic protagonist in the vein of Ignatius Reilly (A Confederacy of Dunces), a simple man who yearns for "a land of pastoral serenity" devoid of the irritants of contemporary urban life. An off-beat tale, Small Apartments is accented along the way by murder, strange fingernail collections, and the occasional blast from a treasured alphorn.
Finally, Dane DeHann, of In Treatment and soon True Blood, has joined John Hillcoat's The Wettest County in the World. I remain thrilled that this one has come back from the dead. It is still based on Matt Bondurant's novel/family history, with a script by Nick Cave and actors Shia LaBeouf, Tom Hardy, Jessica Chastain and Jason Clarke. Mia Wasikowska may have a role, if this and Park Chan-wook's Stoker don't conflict.
The film follows three brothers, (LaBeouf, Hardy and DeHaan) who make up part of a bootlegging outfit in Franklin County, VA during Prohibition. [UpandComers]