Mia Wasikowska In Talks For 'Stoker,' From 'Oldboy' Director Park Chan-Wook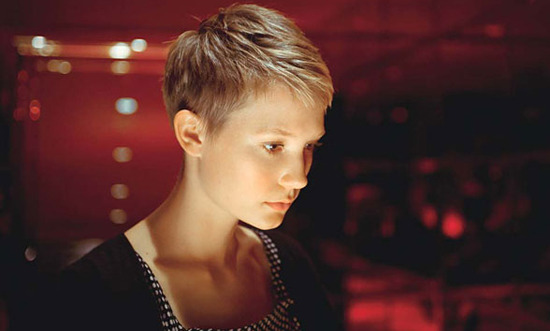 For those who pleaded for a new 'real' movie from Oldboy director Park Chan-wook when we recently talked about his short film shot on the iPhone, here you go. We heard about Stoker last year — the film is scripted by Wentworth Miller under the pseudonym Ted Foulke, and is described as such: "After the death of her father, a teenager must deal with a mysterious uncle who returns to spend time with the family."
Last year Park Chan-wook was attached to direct with Carey Mulligan in the lead and Jodie Foster in a key supporting role. Now both actresses have moved on, but it looks like Mia Wasikowska will have the lead when the film shoots this spring.
Deadline has the news but doesn't go into detail about the departures of Mulligan and Foster. Scheduling is likely at the root of both. Carey Mulligan is soon doing Shame with Michael Fassbender and Steve McQueen, and is tapped to play Daisy Buchanan in Baz Luhrmann's new version of The Great Gatsby, should that actually move forward. And before Jodie Foster works with Neill Blomkamp on Elysium this summer, she has Roman Polanski's God of Carnage booked, and likely has to devote serious time to repping her directorial effort The Beaver when Summit releases the film in late March and early April.
No bad comment on this project, then, through the fact that both have moved on. I'm rooting for Park Chan-wook here. Stoker will be his English-language debut, and that's a hurdle that many a director has struggled to clear. I'd be happy to see him continue to work exclusively in South Korea, but understand the impulse to jump to a US production. Fox Searchlight and Scott Free are backing the film, so he's certainly got good support.