Will Ferrell To Guest On Four Episodes Of 'The Office'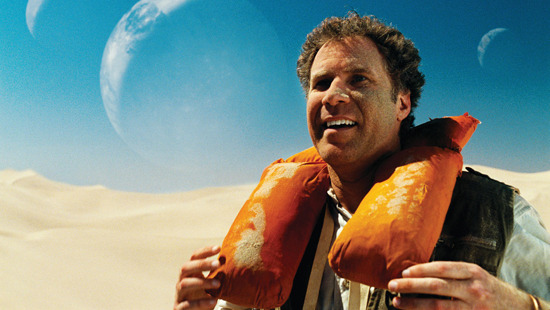 Some of Will Ferrell's best work in the past few years has been in short form rather than features. He's been great on Eastbound & Down and in Funny or Die videos, and did a short arc on 30 Rock as well. Now he'll appear in a four-episode stretch of The Office, which in part will bridge the show from Steve Carell's final episodes to the post-Carell era.
Deadline says that the actor actually reached out to producers of the show. He's a fan and wanted to do a stint on The Office before Steve Carell walked away. So he'll play "a branch manager who comes from the home office and is just as inappropriate as Steve Carell's Michael Scott character." One of his episodes will air after Steve Carell's final appearance, with the other three featuring the departing Office star.
Just in case you're worried that those involved are taking this too seriously, The Office exec producer Paul Lieberstein deadpans,
We found Steve Carell when he was nothing but a movie star and we turned him into a television star... We are proud to continue The Office's tradition of discovering famous talent, and we hope that once America gets a good look at Will, they'll see what we see, tremendous raw sexuality.