Judi Dench Will Return For 'Bond 23'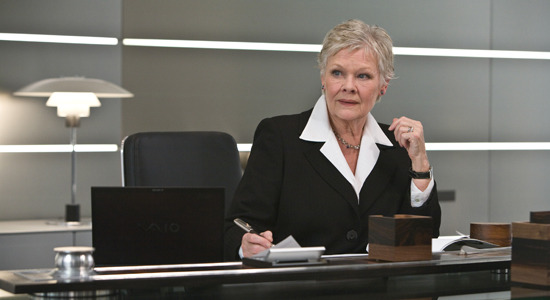 Briefly: This isn't much of a surprise, but it is very good news. Sam Mendes will soon direct Daniel Craig in the twenty-third James Bond film, and along for the ride as commanding officer M will be Judi Dench. This will be her seventh performance as M (not counting video game voice roles). She made her first appearance alongside Pierce Brosnan's Bond debut in Goldeneye.
The news comes from the South Bank Sky Arts Awards via Bond fansite MI6. The actress says, "Of course, I'm looking forward hugely to working with Daniel [Craig] again and with Sam [Mendes] who I've only ever worked with in the theatre. So that'll be all good fun to do! I'm so glad it's coming back, it's wonderful."