'Deadwood' Creator David Milch Scripting Video Game Adaptation 'Heavy Rain'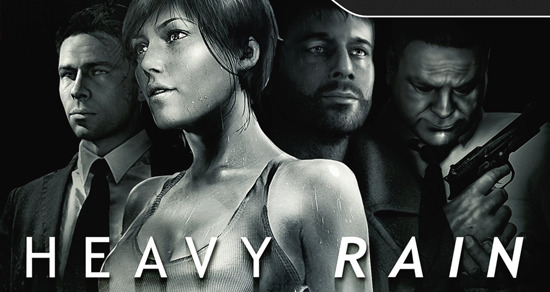 One of the last times we talked about the video game Heavy Rain, director Neil LaBute was making some unlikely promo spots in which he polled a few other big directors about the nature of love.
This new report about Heavy Rain might be even more unlikely than that one. NYPD Blue and Deadwood creator David Milch has been hired by Warner Bros. to write a film adaptation of the game.
Variety says that WB has fast-tracked the project, and that Mr. Milch will write once the first season of Luck, his new HBO show, is finished.
The structure and interface of the game was more interesting than the plot, which had four characters following various parts of the trailer leading to the Origami Killer. The game had deep film roots, and given that it seems unlikely that Mr. Milch will adapt the game's massive script into a two-hour film, the first guess is that he'll be jettisoning a lot.
In other words, David Milch is very likely writing a serial killer movie that has a video game origin, if not a movie that is deeply tied to that game. (It's worth noting again that the film is being produced by former New Line guys Bob Shaye and Michael Lynne, aka the men who oversaw Seven several years back.) The fact of David Milch's involvement makes this more interesting than it was without him, no question, but I'll remain cautiously optimistic until we know a lot more about what he's turning out.
Recapping, Heavy Rain is about
...four protagonists involved with the mystery of the Origami Killer, a serial killer who uses extended periods of rainfall to drown his victims. Ethan Mars is a father who is trying to save his son from being the next victim, while investigative journalist Madison Paige, FBI profiler Norman Jayden, and private detective Scott Shelby are each trying to track down clues to the Origami Killer's identity.