Viggo Mortensen In Talks For 'Snow White And The Huntsman'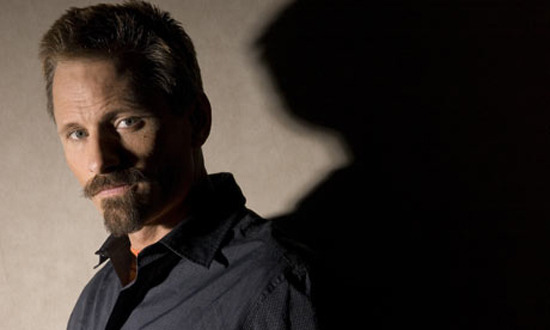 Well, there you go. We were just talking about Viggo Mortensen with respect to The Dark Tower. He and Javier Bardem have been rumored as the top choices for the lead role in that massive project, and the offer just went out to Mr. Bardem to star. But Mr. Mortensen isn't going home empty handed, as he's in talks for one of the two title roles in Universal's Snow White and the Huntsman. (Hint: he wouldn't be Snow White.)
A couple actors have been linked to this role, notably Tom Hardy and Johnny Depp. Charlize Theron has been attached to the role of the wicked queen who is stepmother and would-be executor by proxy of Snow White. She turned down Clint Eastwood's J. Edgar in part because of this role (Naomi Watts took her spot in that movie) and so she's now in talks, too.
(Aside: how can Charlize Theron do both this and Ridley Scott's Prometheus, as she's strongly linked to both? Good question.)
So we've got Rupert Sanders directing from an Evan Daugherty script that sees the Huntsman (that's Viggo Mortensen, assuming talks bear fruit) refusing to kill Snow White when ordered to do so by the Queen. The pair goes on the run, and he teaches her a bit about the forest, survival and so on. It's a better script than the basic description makes it out to be, really.
Now Universal needs a Snow White. Reportedly the studio wants its own Hailee Steinfeld, i.e. a fresh and talented face. There's also need for a Prince with whom she can fall in love. (No, the Hunstman isn't the romantic lead.) The film aims to shoot this summer for a Hobbit-busting December 21, 2012 release date. Look forward to future articles that will position the films as a battle between Middle-Earth and a former resident of same. [Variety]