John Travolta Reportedly Circling Lead Role In John Gotti Biopic Directed By Nick Cassavetes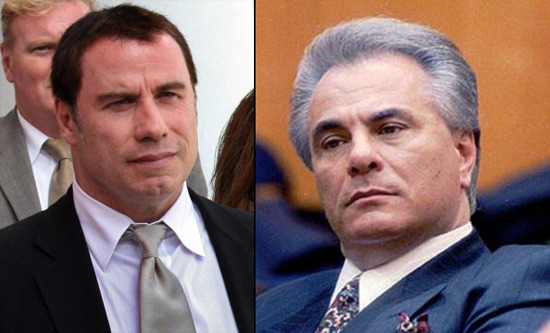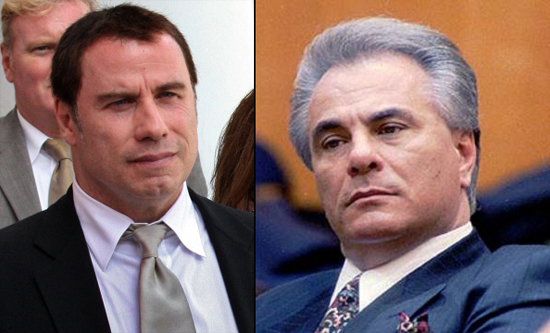 A biopic of mafia don John 'The Teflon Don' Gotti and his son John Gotti Jr. has been in the works for a while. Earlier this year Nick Cassavetes started negotiating to direct, and with that deal close to completion there's word from enthusiastic exec producer Marc Fiore that John Travolta is in 'serious talks' to play the senior Gotti.
Speaking to EW, the producer says,
We would love to have him... He's a terrific actor. John Gotti, Sr. — he's an icon. And so is Travolta ... The Gottis have an image already. People know who they are. You can't just be a good actor, you have to be a great actor who can become John Gotti.
The producer also says he's in 'very preliminary' talks with James Franco for the role of John Jr. — one more possible role for Mr. Franco's Great Wall of offers. The actor's rep, however, says that the script was sent but "there are no plans for him to do it at this time." So 'very, very preimlinary' talks, then?
Mr. Fiore is certainly talking this one up like crazy. He calls the film "the new Godfather," saying "it's a story about a father and a son, but the father happens to be John Gotti Sr." The Gotti family will even consult on the film, with John Gotti Jr. having worked closely with screenwriter Leo Rossi. As a writer it was probably a wild time to have that sort of access to the younger Gotti, but what does it mean for the film? We've been told the project is a kind of tell-all in which John Jr. would be spilling many details about his father's career as head of the Gambino crime family, but what exactly will be in the film remains to be seen.