Christian Bale Now On 'The Dark Tower' Wishlist?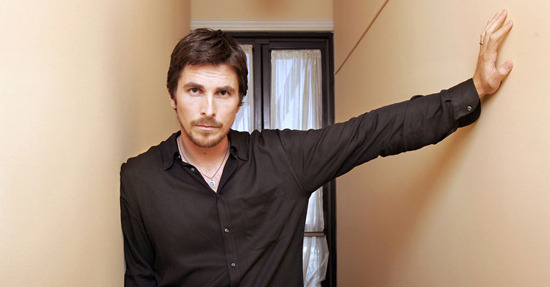 We still don't know who Ron Howard, Akiva Goldsman and Brian Grazer will chose to lead the cast of their large-scale and very ambitious adaptation of Stephen King's equally large-scale and very ambitious novel series The Dark Tower. Javier Bardem and Viggo Mortensen have been said to top the wishlist, but now they may have company: Christian Bale is reportedly now a contender.
The New York Post says that in the wake of his Golden Globe win and Oscar nomination for The Fighter, Christian Bale has become the primary choice for the role of gunslinger Roland Deschain. Because we don't know when the first film might shoot I can't say for certain that the shoot schedule for The Dark Knight Rises would relegate this to no more than rumor, but consider that the New York Post was the original source of the Bardem/Mortensen shortlist story, and that turned out to be true.
Ron Howard previously said of the Bardem/Mortensen story:
And there are other names on the list... but we're still early on in the development of it." ... "But there are other people also being considered... They are both artists, and so are some of the other people we're thinking of. But this is the situation. They have to see, in this case, that we're using both mediums to really tell a story and [commit for years]
The NY Post also positions Jennifer Carpenter (Dexter) as a possible choice for Susannah, naming also Ghita Tazi. We've heard Naomi Harris' name dropped in that race, too.
We might hear something really soon, as producer Brian Grazer told MTV last week that would could expect casting news within a week. Things might be taking a little longer than that, but his statement suggests that things are really moving forward.