Cool Stuff: New Mondo Posters For 'Hellboy' And 'Hellboy II'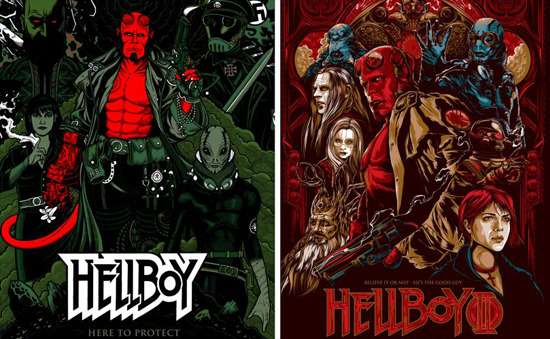 Here are the next two installments in Mondo's first 'director series,' which is spotlighting the films of Guillermo Del Toro. All his films except for Mimic will get a unique poster from the boutique outlet. (Aw, poor Mimic.) The Blade II image has already been released and sold out. These two go on sale Friday. More info on each after the break.
AICN got the exclusive reveal here. First up is Hellboy, by artist Florian Bertmer. The 24x36 poster will be printed in a run of 240 prints.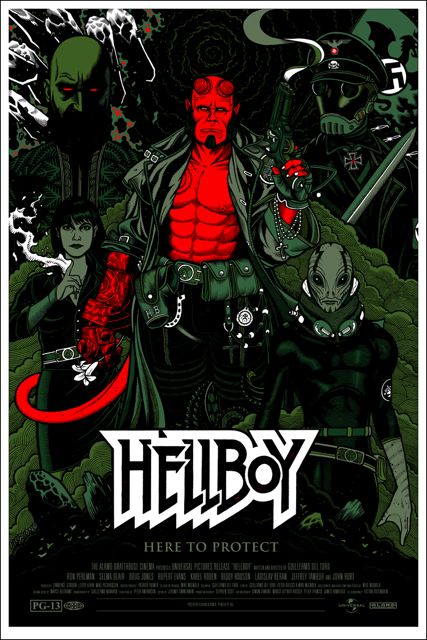 And then Hellboy II: The Golden Army, which we saw when this series was announced, is by Ken Taylor. It is a run of 360 prints also sized 24x36.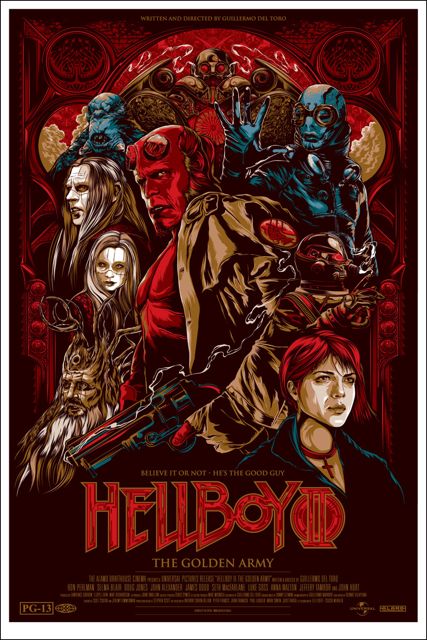 Each print will be $45. Follow Mondo on Twitter to get specific sale info — as per usual, these will likely go up at a random time midday Friday.