WTF: Ridiculously Insane Indian Robot Action Movie 'Enthiran' [Must Watch]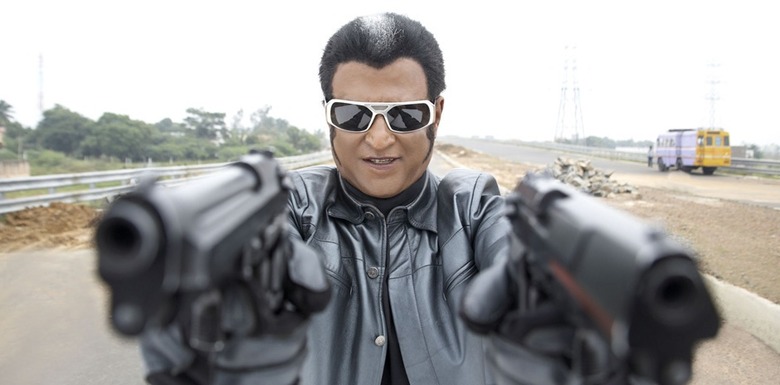 Want to see something insanely ridiculous? Check out this clip from the 2010 Indian science fiction film Enthiran. The clip can only be described as Terminator 2 meets The Matrix but with 100 times more ridiculous action. Trust me, watch it now.
Co-written and directed by S. Shankar, the movie is reported to be the most expensive film ever made in India. The movie features Rajinikanth in dual roles, as a scientist who is struggling to control his android android robot creation (also played by Rajinikanth). The movie was shot over two years beginning in 2008, after eight long years of development. The film was critically acclaimed in the country and became the second highest grossing Indian film of all time.
via: cartoonbrew