Will McG Direct The 'Wonder Woman' TV Pilot?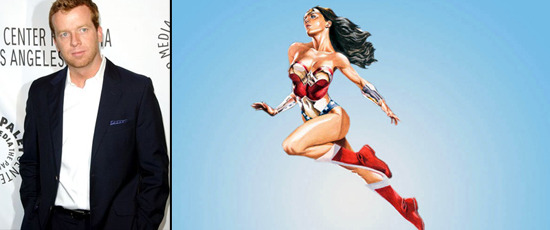 Now that David E. Kelley's new version of Wonder Woman is set up at NBC, it's time to get the pilot going. When we heard a few days ago that the show had landed at the network there was no word on who might direct or star, but now we've got one possible name: McG is rumored to be the choice to direct the pilot.
TVLine has the report, saying that sources posoition him as 'the favorite' to direct. So: this is a wishlist story. There's no offer and there hasn't been a meeting.
What does this say about where the producers and network want to take the show? Maybe not much, those two Charlies Angels movies on his CV notwithstanding. McG has a lot of TV experience (Nikita, Supernatural, Human Target, Chuck) and some obvious experience with female action stars, so the idea is likely to pull in a guy who crosses a couple columns of the wishlist.
I'm more curious/concerned about the overall take on the character, given that the logline was listed as Wonder Woman being "a vigilante crime fighter in L.A. but also a successful corporate executive and a modern woman trying to balance all of the elements of her extraordinary life." I'm not a hardcore fan or anything, but does this mean that she isn't an Amazon? Isn't that heritage a huge part of the character? And the vigilante aspect sounds a lot more Batman than anything else. But we don't know all the details so I'm not so much worried at this point as curious about where the show might really be going.